<<Name:>>,

The Lilybugs Children's Consignment Sale was a great success! Thanks to all who stopped by to say hello, shop the sale, and support our local charities!

Congratulations to Heather H., lucky winner of the Couponizer!

Reminder: Be sure to place your order by August 31st so you can qualify to purchase the Cargo Tote at a huge discount when you spend a minimum of $35 in regularly priced items!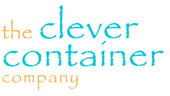 Cleverly Yours,


M I C H E L L E D E O
Professional Organizer
phone: (859) 321-4759

Top Hosts for Month
Congrats to these ladies for hosting top parties and receiving an additional $25 in FREE product! By joining my team you would have earned the following profit from the above 2 parties: $437 Ask me how to become a consultant for FREE!!!
Upcoming Events
Silent Auction @ Double Saints Festival
Saturday, August 28th ~ 11:00am to 10:00pm
Old Double Stink Hog Farm, Corner of Newton Road and Paris Pike, Georgetown, Kentucky

Mom's Spotlight Presentation @ GBC MOPS
Friday, September 10th ~ 9:00am to 11:30am
Gano Baptist Church, 212 Bevins Lane, Georgetown, Kentucky