<<Name:>>,

Last weekend's Health Fair and Fall Festival were fantastic! I had great fun sharing some of my favorite organizing tips, ideas, and products with everyone in attendance!

Congratulations to Wanda B. and Glenda B., lucky winners of the Couponizer door prizes!

Now that fall has officially arrived, it's time to start thinking about the holidays. How would you like to get all of your gift shopping done without spending a dime!?! Make it happen...

Host my infamous Organizing for the Holidays workshop in your home or office, learn how to make it through the holidays without losing your mind, and earn free products to keep for yourself or give away as gifts... It's easy!

From start to finish—creating your budget and planning your shopping to hosting festive parties and mailing greeting cards—let me help you de-stress this holiday season and re-focus on what matters most to you! Book Now »

Note: If a free in-home organizing workshop is not for you, perhaps you'd like to join me on Saturday, November 20th from 9:00am to 9:00pm for the Annual Holiday Open House at King's Way Assembly (details below)...

In the meantime, I look forward to helping you get real organized so that you have the time, space, and energy to enjoy life to its fullest potential!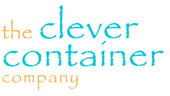 Cleverly Yours,


M I C H E L L E D E O
Professional Organizer
phone: (859) 321-4759

Upcoming Events

Holiday Open House for King's Way Assembly
Saturday, November 20th ~ 9:00am to 9:00pm
King's Way Assembly, 4175 Lexington Road, Versailles, Kentucky
Vendor Booths & Craft Fairs | Raffles & Door Prizes | Cost: Free
Fun Factoids

Alissa S. - $250
Meghan W. - $150
Congratulations to these ladies for earning a combined total of $45 in free products!

Business Opportunity
By joining my team, you would have earned $105 in profit from these two parties!
Intrigued? Ask me for details on how you can become a consultant for FREE!!

My Available Dates

| SUN | MON | TUE | WED | THU | FRI | SAT |
| --- | --- | --- | --- | --- | --- | --- |
| | XX | XX | XX | XX | 5 | 6 |
| 7 | 8 | 9 | 10 | 11 | 12 | 13 |
| XX | 15 | 16 | 17 | 18 | 19 | XX |
| 21 | 22 | 23 | 24 | 25 | 26 | 27 |
| 28 | 29 | 30 | | | | |