<<Name:>>,

Exciting news!! Clever Container will release a new catalog on July 1st. This means that: (a) I have several discontinued products that I will be selling at big discounts, and (b) I will be holding a sneak preview open house at the end of June in my home.

So, I would like to invite you to join me on Saturday, June 25th (10:00am to 12:00pm) to make any last-minute purchases, check out the new and improved product line, get your July party on my calendar, and see how I organize my own home.

Note: My dear friend, Candace Steyn, will also be on hand with her extensive display of Usborne Books, ready to share her love of reading, answer your questions, and even take orders (if you find something you really like)!

I look forward to helping you get real organized so that you have the time, space, and energy to enjoy life to its fullest potential!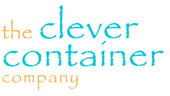 Cleverly Yours,


M I C H E L L E D E O
Professional Organizer
phone: (859) 321-4759

Upcoming Events

Clever Container Open House
Saturday, June 25th ~ 10:00am to 12:00pm
The Deo Residence, Georgetown, Kentucky [ contact me for the address ]
Discontinued Products on Sale | Sneak Preview of New Product Line | Organizing Ideas

Fun Factoids

Hostess Perks
Host a $250 party in July and earn at least $55 in free products!

Business Opportunity
Do you have a love of organizing just like me? Do you wish that you could own every single product in the catalog? Ask me for details on how you can become a consultant for FREE!!

My Available Dates

| SUN | MON | TUE | WED | THU | FRI | SAT |
| --- | --- | --- | --- | --- | --- | --- |
| | | | | | 1 | 2 |
| 3 | XX | XX | 6 | 7 | XX | XX |
| XX | XX | XX | XX | XX | XX | XX |
| XX | 18 | XX | 20 | 21 | 22 | 23 |
| 24 | 25 | XX | 27 | 28 | 29 | 30 |
| 31 | | | | | | |