---
Save the Date
Thu, Nov 11:
Tarrant County Veterans Day Parade
Thu, Nov 11:
Veteran's Day Ceremony in Richland Hills
Sat, Nov 13:
Veterans Day Celebratory Fun Run
at
City of Bedford
Sat, Nov 13:
Hot Wheels Monster Trucks Live
Sun, Nov 21:
2021 GM Financial Fort Worth Parade of Lights
Thu, Nov 25:
Wise County Turkey Trot - Thanksgiving Day
Thu, Nov 25:
Arlington Turkey Trot
Thu, Nov 25:
Fort Worth YMCA Turkey Trot
Sat, Dec 4:
Dallas Sidekicks Home Opener
Sat, Dec 4:
Follow the Star
at
Cleburne Bible Church
Sat, Dec 11:
Trans-Siberian Orchestra
at
American Airlines Center
Sat, Dec 11:
Farmstead Christmas Celebration
at
Nash Farm
Fri, Dec 17:
A Merry Cirque: A Family Holiday Spectacular
at
Coppell Arts Center
Sat, Dec 18:
The Nutcracker
Fri, Dec 24:
A Magical Cirque Christmas
Sat, Jan 15:
Popovich Comedy Pet Theatre
Dear KidsOutAndAbout readers:
"
When you smile, you hit better.
"
My friend Ed, who had his eye on a career in baseball before being sidelined by injuries, has coached his sons' Little League baseball teams on and off for years. His kids got lucky with both father
and
coach: Ed is firmly of the opinion that it's a baseball
game
, not baseball
work
, and that what kids should do is
play
.
"When you smile, you hit better" is true not only of Little League baseball but anytime, for anyone setting any goal: If you set out to make it fun, you win, regardless of whether you hit a home run or strike out. Think of it this way:
| | |
| --- | --- |
| Option 1: Hit goal, had fun | Option 2: Didn't hit goal, had fun |
| | |
| Option 3: Hit goal, didn't have fun | Option 4: Didn't hit goal, didn't have fun |
Options 1, 2, or 3 are wins: Only Option 4 is a loss.
Teaching kids to have this perspective early means they get to start winning right away. We can't control how fast the ball is coming at us, but we can 100% control our attitude toward it, which means we can increase our chances of winning to 100% by guaranteeing we land on Options 1 or 2. And if Ed's right—that we actually hit
better
when we're smiling—then our chances of landing on Option 1 are even higher, which propels us to sign on for the next challenge.
We're all our kids' coaches—even if not in a formal sense like Ed—and kids learn by watching as well as doing. So the next time you find yourself in front of a plate, smile before you swing. Everyone will win.


—Debra Ross, Publisher

P.S. Congrats to the Astros on a well-played World Series.
---
If you like my publisher's column, you can easily scroll through past columns in the "Notes from Deb" section of our site.
---
Kids' Books ROC: LIVE, VIRTUAL Rochester Children's Book Festival 2021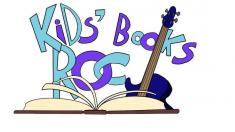 This FREE family event on November 6th includes 43 famous children's book authors and illustrators hosting LIVE virtual storytimes, drawing demos, and panel discussions from 10am - 5pm Eastern Time, with sessions for preschoolers through tweens. Many panels also provide fascinating insights into the children's book publishing industry, so this festival is appropriate for adults interested in becoming children's book authors. Many sessions are interactive.

Check out the schedule and pre-register today at https://www.rcbfestival.com/schedule-of-events. One click gets you access to all fourteen fun and informative sessions!
---
Kids Need... Physical Fitness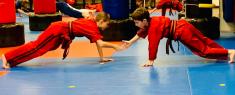 Sensei Matt Dorsey, owner and head instructor of Martial Arts America, has been training in martial arts for over 45 years and holds a 9th degree black belt in Isshin ryu karate, as well as a 2nd degree black belt in Iaido (Samurai sword), a 1st degree black belt in Tae Kwon Do. and experience in jujitsu, kali, tai chi and other martial arts.
Sensei Matt's passion for teaching children and adults led him to open his first dojo in 1980 and he's been a professional martial arts teacher ever since. Over the years, he's learned what kids need to become the best version of themselves. In his article, Sensei Matt explains what makes physical fitness so important for kids.
Click here for Sensei Matt's article
.
---
Veterans Day
It's a three-day weekend! If you'd like to observe the holiday or just have some fun, we have plenty of ideas for you.
Check out KidsOutAndAbout's list of Veterans Day activities , get out and about, and thank a veteran!
Click here for Veterans Day activities
.
---
What to Do With Your Halloween Candy
Have you already started snacking on your treats this season? Even if you have amazing self-control and purposely only bought non-food treats or that one candy bar you can resist when you stocked up for trick-or-treaters, it's likely that soon your kids will be dumping a gigantic bag of candy on your living room carpet (or is that just at our house)?

Never fear! We have fun ideas for things to do with candy besides just gorging on it all. Read our article What to With Leftover Candy (Besides Eat It Yourself).
---
Master Guide to Fall Fun

Farm fun, fall festivals, pumpkins, Halloween, and so much more! Fall is jam-packed with family fun, and you can find all our essential fun-for-fall lists together in KidsOutAndAbout's Master Guide to Fall Fun!

Click here, then get out there!
---
This Year's KidsOutAndAbout Top 20 Winners

Once again, our readers have spoken! Thousands of parents voted in the KidsOutAndAbout survey of the Top 20 Places to Take Kids. Our Top 20 results page includes a list of your top picks as well as winners in special categories like favorite sports education and favorite arts education! Check out your fellow readers' favorites, and enjoy exploring the best of the region!

Click here for the Top 20 list.

There are so many opportunities for extracurricular programs in all kinds of subjects in our area!

Kids can choose from academic enrichment and tutoring to technology, sports, exercise, dance, music, performing arts, and fine arts. There are classes for preschoolers, elementary age, 'tweens, and teens. Check out the options from our list of Local After School and Weekend Classes as well as Virtual Classes.
---
101 Family Day Trips
Looking for a new place to explore that's still close to home? Kids Out And About has tons of ideas for family travel, with places to explore, learn, and have fun! Find free activities and splurges that are worth it. We've collected the coolest stuff for a staycation in town and road trips for less than a tank of gas from here.
Click here for more information
.
---
Are you a member of an organization that offers events, camps, or classes?


Organizations that offer family and kid-friendly activities in the Ft Worth area can receive a FREE listing on KidsOutAndAbout.com, manage it easily, and post events to our extensive online calendars at no cost.

For more information about listing your organization

,

click here

.


Boost your visibility to our readers with low-cost paragraphs in our newsletter or ads on our site. Contact Angela, your Ft. Worth customer care representative, at angela@kidsoutandabout.com for suggestions.

Debra Ross
Publisher, KidsOutAndAbout.com
Mom to Madison and Ella