Dear KidsOutAndAbout readers:
Just two years ago, masks meant a very different thing to us than they do in 2021.
Remember when putting on a mask was an entirely liberating experience? I felt that way each year at Halloween as a kid: I was rarely comfortable in my own skin, and I loathed the labels I couldn't seem to shake in everyday life ("nerds" were
not
cool in the '80s!). So I always looked forward to that one day each year when I got to try on a whole new identity: For a few hours, nobody could see who I "really" was behind the mask: I got to be a superhero, or a bunny, or a clown, or a villain, and one year I was even Santa Claus. The payoff of trying on a whole new way of being can be big for a kid, because it frees her imagination, lets her experiment to see what fits, and gives her a glimpse into what's possible to become.
My friend
Paul Salvatoriello
is a Broadway and film actor. A few years ago, he let me in on a fascinating trade secret: For adult actors, masks tend to have the
opposite
effect that they do for kids. Here's why: Over the years, adults accumulate lots of experiences, and therefore all kinds of masks—all different aspects of their personalities—that they wear at different times. Whereas kids get to grow by trying on masks, acting success for adults actually requires them to take their masks
off
, to peel back the accumulated layers and show the authentic face that suits the role. It's scary, the peeling back of the layers, but Paul says it's liberating, too.
These days, of course, the word "mask" has an entirely different connotation, and its meaning varies for each of us. Some see the masks we've been wearing as protecting us from a deadly disease that have made the difference in letting us get "out and about," so they're liberating. But for others, they're a stifling reminder of a trying time many would prefer to forget as soon as possible.
In any case, mask on or mask off, I wish you and your kids a 2021 Halloween weekend that lets you be exactly who you want to be... whether that's completely yourself, or, for a few short hours, someone entirely different.
—Debra Ross, Publisher
---
If you like my publisher's column, you can easily scroll through past columns in the "Notes from Deb" section of our site.
---
Kids' Books ROC: LIVE, VIRTUAL Rochester Children's Book Festival 2021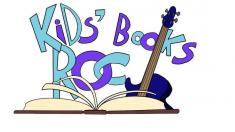 This FREE family event on November 6th includes 43 famous children's book authors and illustrators hosting LIVE virtual storytimes, drawing demos, and panel discussions from 10 am - 5 pm Eastern Time, with sessions for preschoolers through tweens. Many panels also provide fascinating insights into the children's book publishing industry, so this festival is appropriate for adults interested in becoming children's book authors. Many sessions are interactive.

Check out the schedule and pre-register today at https://www.rcbfestival.com/schedule-of-events. One click gets you access to all fourteen fun and informative sessions!
---
What to Do With Your Halloween Candy
Have you already started snacking on your treats this season? Even if you have amazing self-control and purposely only bought non-food treats or that one candy bar you can resist when you stocked up for trick-or-treaters, it's likely that soon your kids will be dumping a gigantic bag of candy on your living room carpet (or is that just at our house)?

Never fear! We have fun ideas for things to do with candy besides just gorging on it all. Read our article What to With Leftover Candy (Besides Eat It Yourself).
---
Ten Ways to Enjoy Autumn Outside
As the days get cooler, do you find that your children spend more time indoors? Kids need to get outside every day!
We've got some creative ideas for making the most of the beautiful outdoors even as the days get cooler in our article
Ten Ways for Kids and Families to Enjoy Autumn Outside
.
---
Beyond Candy: Think About Some New Halloween Treats This Year
Halloween candy is a wonderful tradition, but it's not necessarily the best choice for everyone, and it's a downright bad idea for some kids. Should you think about including some other options this year? KidsOutAndAbout communications director Katie Beltramo offers up some reasons why you might want to diversify, and she offers up some easy ideas that have helped make her house a popular stop in the neighborhood for trick or treaters.

Read our article Beyond Candy.
---
Master Guide to Fall Fun

Farm fun, fall festivals, pumpkins, Halloween, and so much more! Fall is jam-packed with family fun, and you can find all our essential fun-for-fall lists together in KidsOutAndAbout's Master Guide to Fall Fun!

Click here, then get out there!
---
Time to pick apples!
We're so lucky to live where you can pick your own fresh apples! This weekend, head out to the apple orchard with your family. Our Where to Pick Your Own Apples page has all of the local places.

Make sure your kids know that apples don't just come from a grocery store. Get out there and get picking, and you'll have the chance to make great fall memories (and possibly some delicious applesauce or pie) with your kids!
---
Visit a Corn Maze!
Where can you combine the great outdoors, exercise, problem-solving skills, and family bonding? Why, at a corn maze, of course! Autumn means corn maze season: head outside and get lost!

Re-visit an old Favorite or Check Out a New Place with Our List of Local Corn Mazes.

Looking for some Corn Maze Tips? We've got them for you.
---
Fun on the Farm

Have fun on the farm! Farms, nowadays, are great places to bring kids: They call it agri-tourism and kids can learn all kinds of things, pick fruit & veggies, run through a corn maze, and lots more! Some of these farms are just great country stores that have extra things to check out and see, while others have tons of different activities. Check our our big list and click through the links for more information.
---
This Year's KidsOutAndAbout Top 20 Winners

Once again, our readers have spoken! Thousands of parents voted in the KidsOutAndAbout survey of the Top 20 Places to Take Kids. Our Top 20 results page includes a list of your top picks as well as winners in special categories like favorite sports education and favorite arts education! Check out your fellow readers' favorites, and enjoy exploring the best of the region!

Click here for the Top 20 list.

There are so many opportunities for extracurricular programs in all kinds of subjects in our area!

Kids can choose from academic enrichment and tutoring to technology, sports, exercise, dance, music, performing arts, and fine arts. There are classes for preschoolers, elementary age, 'tweens, and teens. Check out the options from our list of Local After School and Weekend Classes as well as Virtual Classes.
---
101 Family Day Trips
Looking for a new place to explore that's still close to home? Kids Out And About has tons of ideas for family travel, with places to explore, learn, and have fun! Find free activities and splurges that are worth it. We've collected the coolest stuff for a staycation in town and road trips for less than a tank of gas from here.
Click here for more information
.
---
Are you a member of an organization that offers events, camps, or classes?
Organizations that offer family and kid-friendly activities in the Philadelphia area can receive a FREE listing on KidsOutAndAbout.com, manage it easily, and post events to our extensive online calendars at no cost.
For more information about listing your organization
,
click here
.
Boost your visibility to our readers with low-cost paragraphs in our newsletter or ads on our site see our local advertising page
.

Debra Ross
Publisher, KidsOutAndAbout.com
Mom to Madison and Ella