TICKETS ON SALE NOW!

Don't be disappointed! Get your tickets online now.
Special web-only deals:

VAFF VIP PASS
Includes Opening Film, Showcase Film, Centrepiece Film & Closing Film Screenings and all Special Events. Membership fee included. Only 200 VIP passes available to the public! Receive the VAFF VIP treatment with complimentary priority access to all film screenings and special events at the festival. Mingle with filmmakers, actors, and other industry guests.

$88 | Before Festival (Oct 15-Nov 6)
$150 | During Festival
BUY NOW
VAFF 5 PACK (great value!)
The 5 Pack is only available online before the festival at $35 from Oct 15 to Nov 6. This pack excludes Opening Night Film, Showcase Film, Centrepiece Film, Closing Film, and all special events.

$35 | Before Festival (Oct 15-Nov 6)
BUY NOW
---
Transit ad photo contest
Have you seen our transit ads around Vancouver? If so, enter our photo contest! (If not, don't worry, we're posting clues on Facebook/Twitter to help you out.)

How it works: Take a photo of one of the ads (there are 10 in total!) and share it with us on
Facebook, Twitter or Instagram
for a chance to win a pair of tickets to one of the VAFF 2013
screenings. Special prizes will also be awarded for the most creative photo! One photo per location per person only. Contest closes Nov 4.
Happy hunting!
---
The majority of our films are in English and feature Asian North Americans, but we are expanding our programming to include foreign features too. Here's a sample of what international films you can expect at VAFF this year:

KISMET LOVE PAISA DILLI
DAY 1 - Thursday November 7, 2013 | 9:40 PM
Narrative | HDCAM | Colour | 2012 | 134 min | India | Hindi with English subtitles

If Guy Ritchie ever made a Bollywood film this would be it. KISMET LOVE PAISA DILLI, directed by Sanjay M. Khanduri, is set in Delhi. The film pulls out all the stops including a government conspiracy theory, a love story between a middle-class, university student and a beautiful starlet. And of course, non-stop action. Along with clever one-liners written by Rishabh Sharma, KISMET LOVE PAISA DILLI takes the audience on a whirlwind adventure.
More info
BUY TICKETS
---
COMRADE KIM GOES FLYING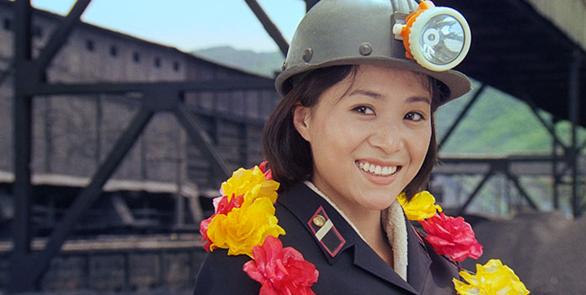 DAY 3 – SATURDAY NOVEMBER 9, 2013 | 7:30 PM
Narrative | DCP | Colour | 2013 | 81 min | Belgium, UK, North Korea | Korean with English Subtitles

Comrade Kim Yong Mi is a North Korean coal miner. Her dream of becoming a trapeze artist is crushed by the arrogant trapeze star Pak Jang Phil, who believes miners belong underground and not in the air. COMRADE KIM GOES FLYING is a heartwarming story of trying to make the impossible possible.
More info
BUY TICKETS
---
NAI RIVER
DAY 4 – SUNDAY NOVEMBER 10, 2013 | 4:40 PM
Narrative | Blu-Ray | Colour | 2013 | 136 min | China | Mandarin with English subtitles
Heart-wrenching, uplifting and moving – this two-hour emotional roller coaster guarantees that you will shed a few tears as you marvel at the cast's memorable performances and poetic scenery in China. Through its interweaving storylines, the film demonstrates how, despite seemingly the direst circumstances, the human spirit rises on top and triumphs. NAI RIVER is a powerful film that will stay with you long after you've left the theatre.
More info
BUY TICKETS
---
VAFF 2013 Press Party

We officially kicked off VAFF 2013 with our Press Party at the ING Direct Cafe on October 15. VAFF execs, members of the local media, community partners and filmmakers met and mingled, and wined and dined (courtesy of our official suppliers
CoBees Enterprise Ltd. and
Fujiya).
Check out photos from the event on our Facebook page and Flickr.
Also check out a short segment of the Press Party by Novus TV on their
Youtube page
.