with love from JessicaMullen.com | 06.27.13
J
u
s
t
t
h
e
T
i
p
#
35
You Only Have to Take the First Step
Hey good-lookin!



The other night I was feeling uninspired. Kelly was enthusiastically working on the Tuesday Tips book, but there wasn't anything I felt like doing.

I asked her what I should do, and she told me to start working on my Tuesday Tips post to promote the book.

Ugh. I didn't FEEL like working on that! But I went into my office anyway. I sat down and told myself all I had to do was click "Add New Post" and that would count as having worked on it.

I created the new post and titled it. "Tuesday Tips: the Book." Then I promptly hopped on Facebook to avoid doing more work.

But the first thing I saw on my feed was a quote my friend Donna posted. A light went off in my head—the quote was a perfect way to begin my post.

I copied the quote into my blank post. And then suddenly I knew exactly what to write. The article flowed effortlessly from my fingertips. Within minutes, I had a new article and felt inspired.

Even though I didn't feel like working, I trusted the flow and took a single step in the direction I wanted to go. The easiest action I could take spiraled into the post effortlessly getting done ahead of time. (Read the aforementioned post, Tuesday Tips: the Book, here!)
Go deep.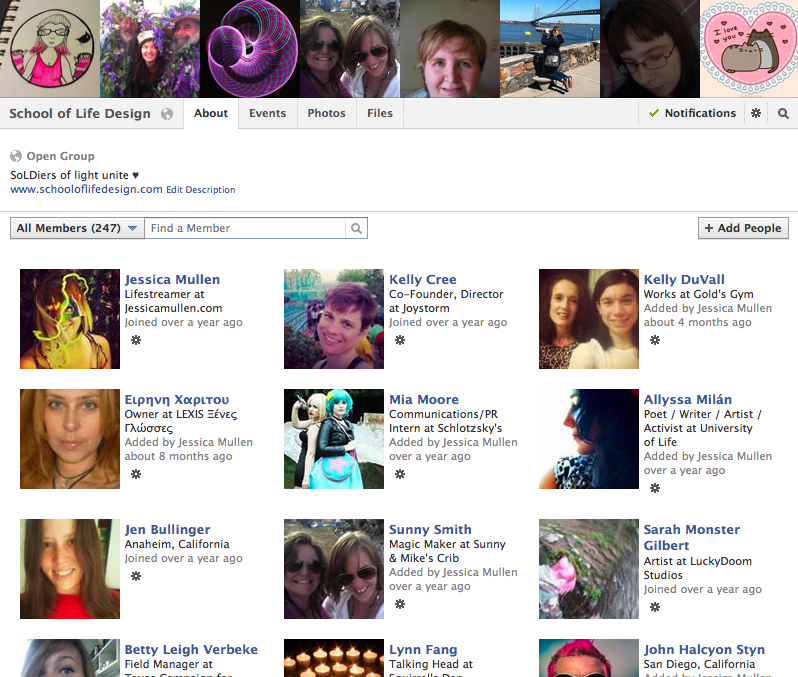 Do you have a project you wish you were working on? Is there a miniscule step you can take right now, something as easy as clicking "Add New Post"? I dare you to do it, right now!

Let us know what magick unfolds in the School of Life Design group on Facebook. We LOVE hearing stories about what's going right in your life.

Love,
Jessica

Go deeper!

(Sponsor this newsletter)
Copyright © 2013 Jessica Mullen's School of Life Design, All rights reserved.