with love from JessicaMullen.com | 06.28.13
J
u
s
t
t
h
e
T
i
p
#
36
The Power of Appreciation
Happy Friday!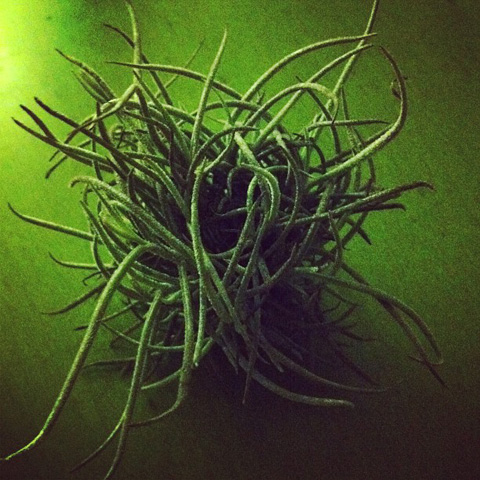 A couple Saturdays ago, Jessica and I shared a particularly... spiritual experience with some friends.

In our state of bliss, Jessica spent a significant amount of time appreciating an air plant one of our friends had on his table. Air plants, or Tillandsia, grow without soil and gather nutrients from the air. With Jessica's affinity for oddity, it's no surprise she and the plant became fast friends.

The next day we were at home laughing about something in the kitchen and I happened to look out the window onto the rocky knoll situated outside our door. There in the typically devoid-of-life terrain lie a single air plant. "I wanted that!" Jessica exclaimed.

She appreciated it—truly appreciated it without attachment— and almost immediately got more of it. Conscious creation at it's best.
Go deep.


When you notice it, you get more of it. What you pay attention to expands. What you appreciate, you attract. Check out the Appreciation Rituals section of the School of Life Design store for multiple resources (paid and free) to help you start looking for what you want more of.

Cheers!
Kelly

Go deeper!

(Sponsor this newsletter)
Copyright © 2013 Jessica Mullen's School of Life Design, All rights reserved.