Weekly Update
Welcome to our weekly update, below you will find a selection of the latest news from the industry's leading suppliers of scientific instruments and supplies.
Lab Bulletin also publish two monthly E-Newsletters dedicated to
Chromatography & Spectroscopy
and
Microscopy & Image Analysis.
If you would like to receive a copy, please follow the links below.
Subscribe or view the Chromatography e-newsletter
Subscribe or view the Microscopy & Image Analysis e-newsletter
---

---


In the news this week


Successful 2012 Scientific Laboratory Show
Wednesday 16th May saw members of the scientific community from home and abroad assemble in record numbers in Nottingham for the third Scientific Laboratory Show and Conference.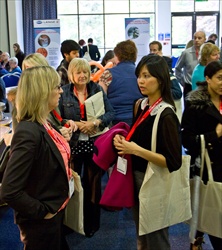 The event presented by Scientific Laboratory Supplies, Sigma Aldrich and The Royal Society of Chemistry, continues to provide a showcase for industry leaders in manufacturing, media and e-commerce to discuss products and trends with delegates representing all levels of our business from bench top to procurement executive...
read more
---
TAP Biosystems Wins UCL Small to Medium Enterprise Partner of the Year Award
TAP Biosystems, a leading supplier of innovative cell culture systems and consumables for life science applications, is delighted to announce it has been awarded the University College London (UCL) Small to Medium Enterprise Partner of the Year Award 2012.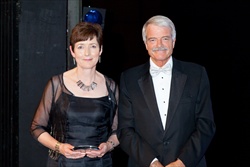 The Award, presented at a ceremony at UCL's campus in Bloomsbury has been awarded because of the close collaboration between the company and UCL researchers, producing valuable research with commercial potential.TAP Biosystems first began their collaboration with UCL research staff four years ago, after breakthroughs in creating biomimetic tissues, invented by Professor Robert Brown...
read more
---
EU funds Population Genetics in leukaemia study consortium
The largest ever genomic study of relapsed acute lymphoblastic leukaemia (ALL), the most common malignant disease of childhood, will fund Population Genetics Technologies Ltd to identify the genetic factors in resistance to treatment by carrying out a multi-year analysis of thousands of DNA samples from relapsed ALL cases.

The IntReALL consortium of 23 research teams, led by Vaskar Saha, Professor of Paediatric Oncology at The University of Manchester, will gather DNA across Europe, Japan, Israel and Australia from children who have relapsed after treatment for ALL. With funding from IntReALL's EU FP7 grant Population Genetics, creator of innovative methods for population-scale genetic analyses and biomarker discovery, will study the resulting biobank using its GenomePooling
TM
workflows to identify and validate associations between genetic risk factors and treatment efficacy...
read more
---
The 15th European Microscopy Congress
Fee entry to Europe's largest ever exhibition dedicated to microscopy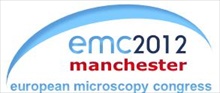 Do you ever use a microscope in your work? If so, there are a number of reasons why you will benefit from visiting this very special exhibition. The scale of the international conference has encouraged microscope and imaging companies from around the world to put extra effort into bringing a wider range of products than ever before...
read more
---
IC for the people – Metrohm celebrates 25 years of ion chromatography
This year it is 25 years since Metrohm launched its first ion chromatograph, the 690 ion chromatograph. Since then Metrohm has profoundly changed ion chromatography with instruments that are simple to use, robust, and affordable.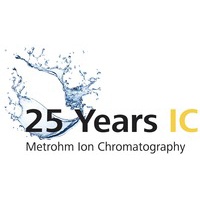 In the early 1980s ion chromatography was already around as an analytical technique. However, it was very expensive and also rather difficult to use. Metrohm set out to change this with an ion chromatograph engineered to be simple to use, robust, and above all, affordable. The result was the 690 ion chromatograph, which was launched in 1987. At the time it cost only half as much as the competition's instruments...
read more
---
Thermo Scientific Finnpipette Digital – back by popular demand!
Scientific Laboratory Supplies (SLS), in conjunction with Thermo Fisher Scientific, are pleased to announce that Finnpipette Digital is back! Re-launched to reflect market demand and available through SLS.

Finnpipette Digital offers 10 single channel and 7 multichannel models, with the following key features and benefits:
Light weight and with an ergonomic design
Soft-touch tip ejection for ease of use
Patented super blow-out system for quality results in micro volume applications
Fully autoclavable
5 year warranty with web registration
read more
---
Omixon Releases Omixon Target for Next Generation Sequencing Data Analysis for Diagnostics
Omixon, a genomic software company, has announced the commercial release of Omixon Target, a next generation sequencing analysis software for targeted sequencing.

Omixon built its new software Target with the vision of helping diagnostic labs to adopt next generation sequencing to replace and complement traditional capillary Sanger sequencing...
read more
---
New Serological Pipettes and Pipette Controllers Brochure
Porvair Sciences has issued a new brochure detailing its range of serological pipettes and pipette controllers that form part of its increasing presence in the tissue culture plastic consumables market.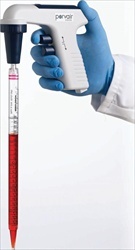 Porvair serological pipettes are high-quality disposable pipettes that can be used for a variety of applications. The range of disposable, colour-coded, Porvair pipettes covers all the popular sizes from 1ml to 50ml and includes special shortened "mini" pipettes for use in safety cabinets and confined spaces. Made the highest quality virgin crystal polystyrene, Porvair pipettes have graduations calibrated for accurate dispensing to within ±2%...
read more
---
RETSCH's CryoMill – the new generation!
RETSCH introduced the new CryoMill generation at this year's ACHEMA!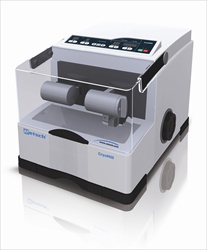 The CryoMill has been specially designed for cryogenic grinding. An integrated cooling system ensures that the grinding jar is continually cooled with liquid nitrogen before and during the grinding process. Thus the sample is embrittled and volatile components are preserved. Thanks to the Autofill System, liquid nitrogen is continually refilled in the exact amount which is required to keep the temperature at -196 °C. The user never gets into direct contact with the LN
2
which makes operating the mill particularly safe...
read more
---
Request a Free Sample of Thermo Scientific Automation Pipette Tips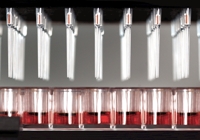 With Thermo Scientific automation pipette tips, choose from the widest range of tips compatible with a variety of instruments. Our tips are validated on the actual instrument for which they are created and meet the instrument manufacturer's specifications. Through rigorous quality control standards, we ensure accurate and precise performance, focusing on tip straightness and a low Coefficient of Variation (%CV)...
read more
---
Mass Spec Certification
Worldwide Glass Resources offers a variety of Mass Spec certified vials, lined closures and convenience kits.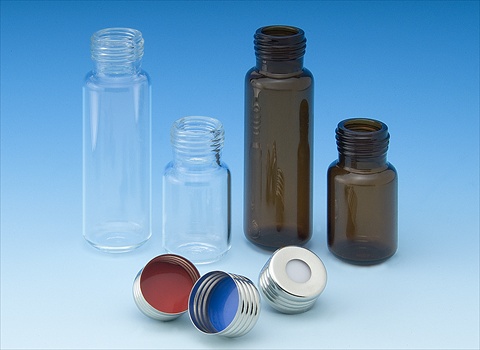 In addition to our standard offering of certified chromatography vials, WWGR now offers the following expanded services: GC/MS certification for Headspace vials and custom certification. GC/MS certification for Headspace vials - As detection limits are becoming more sensitive, extractables could potentially be found in septa, packaging, plastic closures, and glass...
read more
---
F250 now cools to -10 °C
The F250 Compact Recirculating Cooler by JULABO provides increased cooling performance. The new upgraded version features a wider working temperature range from -10 °C to +40 °C.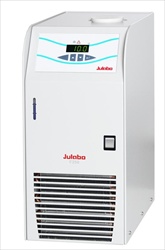 The compact recirculating coolers of the F series by JULABO master almost any application in laboratories and industry. The compact recirculating cooler F250 was upgraded technically and now covers a wider working temperature range from -10 °C to +40 °C. All F series product parameters and advantages have been retained. The precise control monitors the temperature with a stability of ±0.5 °C. The powerful pump supplies 15 l/min at 0.35 bar. The filling port for the bath fluid is on the top and easy to reach. The compact, space-saving design permits flexible positioning on or beneath laboratory benches...
read more
---
Break the Glass Habit
The range of Thermo Scientific Nalgene plastic labware products are designed to make your laboratory a safer place to work
.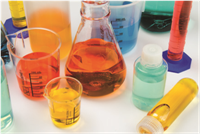 This durable and flexible, high quality plastic labware can withstand the rigor of laboratory conditions where traditional glass labware often can't. Because plastic labware won't shatter, this reduces the risk of valuable solutions being lost or hazardous material being released, lowering the potential for injury to personnel in busy laboratory environments. Additionally, large labware items including high volume bottles and cylinders are much lighter in weight than glass equivalents, which lessens the risk of breakage or physical stress...
read more
---
New Hot Plates and Stirrers from Torrey Pines Scientific
Torrey Pines Scientific announces its new line of multi-position analog stirring hot plates and stirrers featuring 5 or 9 stirring positions.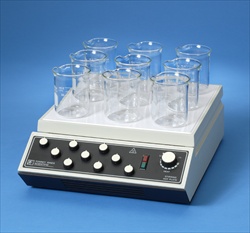 The large 12" (30.48cm) square ceramic heater tops have a temperature range to 400°C. The 5-position stirring units can stir 5-800ml beakers, and the 9-position units can stir 9-500ml beakers of aqueous solutions. Stirring range is from 100 to 1500 rpm. The units are available with voltages and agency certifications for use all over the world...
read more
---
Dolomite launches new competition offering the chance to productize scientific discoveries
Microfluidics expert Dolomite, has launched a Productizing ScienceTM Competition challenging the innovative and entrepreneurial spirit of researchers, scientists and engineers by providing them with the opportunity to turn a novel scientific discovery into a commercial product.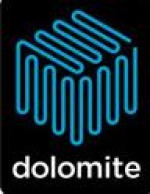 This competition offers individuals and organisations, who wish to capitalise on a microfluidic scientific discovery or invention the chance to submit a proposal and turn their ideas into a commercial reality. Dolomite has a track record of taking early stage technologies and turning them into market-leading products. As a world leader in the design and manufacture of microfluidic instruments, Dolomite works with partners around the world to develop products on their behalf in order to generate revenues...
read more
---
New advice from Malvern Instruments for implementing on-line particle size analysis
A new white paper from Malvern Instruments examines the different strategies open to anyone adopting on-line particle size analysis, providing guidance on its design and implementation and highlighting the economic and practical benefits of selecting an approach best suited to the project in hand.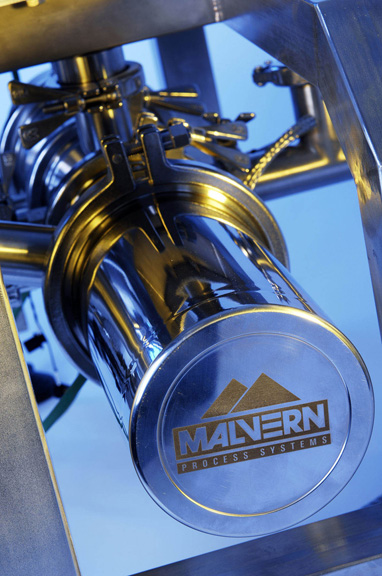 The white paper discusses the choices around project implementation, advises on how to take best advantage of in-house expertise and suggests when to draw on outside help. 'Strategies for success: How will you implement on-line particle sizing? Choosing the right approach' is available for download...
read more
---
more news next week!
About Lab Bulletin
Lab Bulletin a free online resource for scientists and laboratory professionals where you can catch up on the latest news for laboratory products and services. You will find an extensive directory of laboratory suppliers and manufacturers enabling you to contact companies quickly and easily to request further information.
Lab Bulletin also publishes
four
free
monthly E-Newsletters keeping you up-to-date with all of the latest laboratory products and industry news directly to your inbox. We have dedicated E-Newsletters for Chromatography and Spectroscopy, Microscopy and Image Analysis, weekly Industry News updates and our monthly Lab Bulletin E-Newsletter sent out to over 29,000 readers worldwide.
more information
Are you looking to buy new equipment for your laboratory?
Complete our new '
Buying Now Survey
' and we will send you all the latest product information
---