Dear Valued Donor,
As we enter a brand new year, we'd like to take this opportunity to say thank you for all your help in 2017! Thanks to your generous support, we were able to provide much-needed support to vulnerable people struggling to survive in dire circumstances around the world.
Here are just some of the ways in which your donations helped to transform lives in 2017: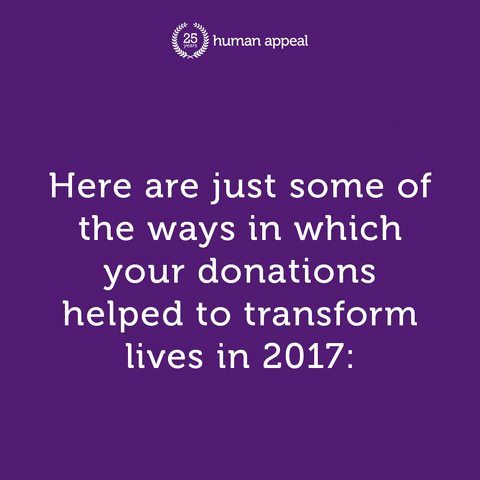 Thanks to your selfless gifts, 2017 has been a great year. However, with so many families still hungry, cold and destitute, we need your support to continue this work into 2018 and beyond.
Our Winter Appeal is vitally important for refugees and displaced families in the early months of this year as temperatures are still low. The freezing weather is still putting the lives of young children, pregnant women and the elderly at risk. Just £165 will provide a desperate family with the warm clothes, blankets, heating fuel and food they need to survive.
Together, we can stop winter killing today.