What? No pictures! Here is the browser version of our latest newsletter.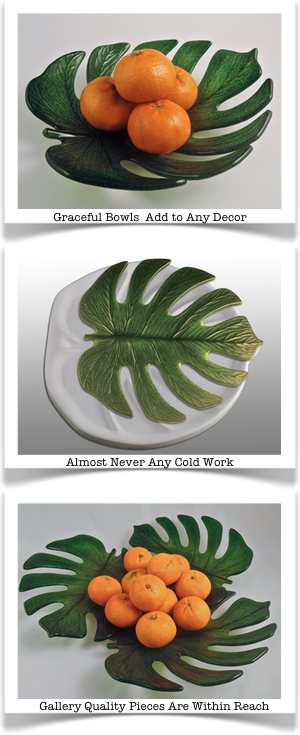 Hello everybody,
Watch our latest video to see how easy it is to cast lush, tropical leaves with our new Monstera Leaf design. A second, cooler firing in your favorite slumper transforms the leaves into graceful, open bowls. If you are ready for a more elaborate project, tack fuse three or more leaves together to create impressive, gallery-quality centerpieces or striking wall art.
While we work hard to make sure our videos are very helpful, we haven't forgotten about the people who prefer written directions. A new Monstera Leaf project sheet can be found here.
Please, if you have any questions about the new Monstera Leaf – or any of our designs – don't hesitate to contact us.
Best wishes,
Larry

---
Sent by Colour de Verre to beadbrains@sbcglobal.net. The last thing we want to do is send email to anybody who doesn't want to receive it. To remove your email address from our mailing list, please follow this link. Color de Verre, 3216 SE 8th Avenue, Portland, OR 97202 USA