| | |
| --- | --- |
| From our previous TOC Weekly: | Featuring in this TOC Weekly! |



Anyone you know that should get TOC Weekly and also benefit from it?

Click here to forward this information to a colleague or friend!
Learn the TOC Applications directly from Dr. Goldratt | top
This week ONLY! Offer expires February 28th!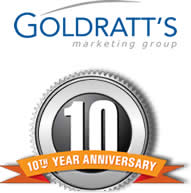 Learn the fundamentals on the TOC Applications directly from Dr. Eliyahu M. Goldratt. The TOC Self Learning Program (TOC-SLP) shows the concepts behind the TOC Applications:
DBR and Buffer Management – the logistical solution for operations put in practice by Alex Rogo in The Goal.
Throughput Accounting – the set of financial metrics that enable managers to make proper local decisions in benefit of the whole.
Critical Chain Project Management – the logistical solution to manage projects
Pull System and Replenishment - the logistical solution for distribution environments to ensure high availability with significant reduced inventory levels.
Unrefusable Offers - the marketing approach to create  a truly competitive advantage
Sales – the process to overcome resistance and convince others about a solution
Thinking Process for the day to day – the tools for conflict resolution, evaluating ideas, team building and reaching ambitious targets
Immunizing the Future of the Company – the strategic elements that every company should have to be prosperous and become ever-flourishing.
The TOC-SLP has been designed for individuals that want to have a SELF PACED LEARNING RESOURCE!





Regardless of whether you are top-level management or a front line leader, the TOC Self Learning Programs will provide you with invaluable knowledge and information you can put to work right away in Production, Finance & Measurements, Project Management & Engineering, Distribution and Supply Chain, Marketing, Sales & Buy-In, Managing People and Strategy & Tactics.



Now is the time to revisit this timeless classic at its lowest price ever!


Additional 10% discount coupon* for NEW TOC Weekly Subscribers.

Send this offer to a colleague or friend and
YOU will ALSO get the 10% discount coupon.

If you have not yet subscribed to TOC Weekly, take just a few seconds (it's that easy, we promise) and register at: http://www.toc-goldratt.com/tocweekly/subscribe




* Offers valid only during February 2010. Additional discount coupon is sent to the email addresses registered. Additional discount is applied when redeeming the discount coupon at checkout when ordering.

TOCICO 2010 International Conference | top




Related Info | Share this video

Las Vegas, Nevada, US

June 19-22, 2010
Planet Hollywood Resort & Casino

Phone: 702-785-5555
Toll Free: 1-866-919-PHRC (7472)

For Reservations:  866-517-FAME (3263)
Goldratt's TOC Golden Nugget #5 - Assessing super rapid time at an early stage | top
Goldratt's TOC Golden Nugget #5

Assessing super rapid time at an early stage
(RRR)
To fully enroll the Rapid Response (RR) offer, without taking a risk of deteriorating Reliability, it is required to shrink the production buffer to less than one quarter of the industry lead time. Reaching that stage takes substantial time. Much before that stage – when load control is implemented – the lead time is shorter than half the industry lead time. Since the financial benefits of getting even a fraction of the orders in RR prices are so significant, the S&T tree recommends to start offering RR on a limited volume (less than ten percent of the capacity) immediately after load-control is put in place. We know that the company can safely offer lead times which are half the industry lead time as rapid service, but what can the company offer, at that early stage, as super-rapid service?...
Supply Chain article - Golden Rules | top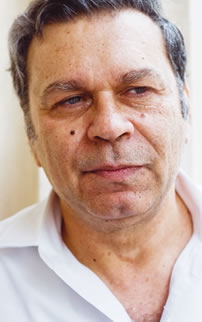 GOLDEN RULES
Companies need to start using common sense to survive, says business thinker Dr Eli Goldratt. Rebecca Ellinor distils his words of wisdom
Are we really in troubled times? No, we're just panicking, says Dr Eliyahu Goldratt. The worldrenowned business management consultant and author of The Goal, which was recently included in The 100 Best Business Books of All Time, has always challenged people to think differently. In The Goal, written 25 years ago when he was a physicist, Dr Goldratt outlined his 'theory of constraints', with the premise that the rate of goal achievement is limited by at least one constraining process. He argued that only by increasing fl ow through the constraint can overall throughput be improved.
Originally directed at the manufacturing industry, its central messages hold true today. He now helps organisations to apply his advice, considered so broadly applicable that when he visited the UK this spring the 130-strong audience at his seminar included child psychologists, buyers and senior managers from the public and private sectors...


Related Info | Share this video

INCREASE THE CASH FLOW AND ACCELERATE GROWTH
by Dr. Eliyahu M. Goldratt


Dr. Eli Goldratt presents in 3 days what your company can do to immediately free up much more cash and generate more profits than any of the cost cutting activities will accomplish; and with the same actions, strengthen and begin to immunize the company from future economic downturns. 4 min, English, Español
Learning How to Think Clearly – Using the Thinking Processes | top


The Choice

In this book, Goldratt once again presents his thought provoking approach, this time through a conversation with his daughter Efrat, as he explains to her his fundamental system of beliefs - a pragmatic life philosophy.

"The book contains a few business chapters, but it is mainly how to live a full life."
Highly interested in this subject, Efrat Goldratt began the most fascinating intellectual journey she has ever taken, when meeting and debating with Eli Goldratt about the messages he wanted to convey in the book The Choice. Efrat Goldratt writes:
"The pace of discussions was rather fast. Aba raised point after point, all of which I wished I could take the time to digest. Not before long I started to feel overwhelmed. I began to have a growing feeling that I was missing important things. I also became curious to see if I could actually do what he suggested. I wanted to experiment writing these logical maps he was talking about. I asked for his help in constructing a logical map of each of the chapters that described our interaction. In order to verify that I was not lost, the maps were written to reflect his main message of the chapter. I also started taking notes to see whether the maps made sense to me and to articulate where I stood. The logical maps and my notes are now inlcuded as part of the book; they are attached as appendixes."


Appendix to The Choice – To think About … Chapter 6

Needless
 to 
say 
I 
am 
surprised. 
It 
seems 
like 
Aba 
never 
had 
to 
struggle 
to 
overcome 
the 
3
 barriers 
to 
thinking
 clearly 
that 
I 
came 
up 
with. 
He 
genuinely
 didn't 
experience 
them.
 And
 he 
was
 right. 
It 
all 
boils 
down 
to
 his 
perception
 that 
reality 
is 
simple, 
or 
in 
the 
words 
he
 likes 
to 
use, 
his 
belief
 in 
"Inherent 
Simplicity".


Previously released: To think about ... Chapter 5 - Click here to read


Related Info | Share this video
Success through simplicity
by Dr. Eliyahu M. Goldratt


In this extract from the TOCICO Annual Conference Keynote, Goldratt explains the role and importance of the Thinking Processes as the means to find and implement the inherent simplicity within the complex realities we live in. 5 min, English

Access this video for FREE
this and next week ONLY >

(your exclusive free access for this and next week -
login or registration is required to view video)

The Goldratt Thinking Processes Workshop

The most common introduction to TOC has been with "THE GOAL" by Dr. Eli Goldratt. Today, readers still ask themselves "How, specifically, can I apply The Goal's ideas to my organization?". The common sense approach introduced in this best selling business novel is based on very solid Thinking Processes and personified by the character "Jonah".

The Thinking Processes provide a systematic approach to enable you to create and implement the kinds of change that bring real and sustained improvement. You can learn this approach in a 10 day intensive workshop and apply the Thinking Processes directly to your own personal area of interest directly from the source and location of the latest TOC knowledge.


• Strategy & Tactic
• New with TOC?
• Workshop Overview
• Read Recent Reviews
• Workshop Content
• Workshop Schedule
• Request more Information



Anyone you know that should get TOC Weekly and also benefit from it?

Click here to forward this information to a colleague or friend!