APSIA Wishes You a Joyous Holiday Season!
Dear APSIA Colleagues and Friends,
We wish you an enjoyable, fun-filled and meaningful holiday season! Thank you all for an interesting and engaging 2012, and we look forward to a new year of stimulating interactions in 2013.


With best wishes for the new year,
Leigh Morris Sloane (right) and Maggie Brown (left)
APSIA Executive Office
Here's some end of the year news from around the APSIA community...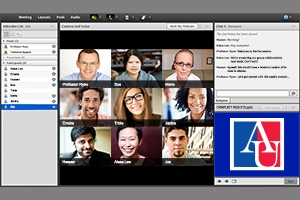 AU Launches Online Master's in International Relations
This new program, offered by the School of International Service is the first, top-tier, online, graduate program of its caliber in International Relations. Classes start in May 2013. "There are a lot of very ambitious and very engaged people not able to come to campus to do a degree, but they still want the same high-quality program," said SIS Dean James Goldgeier. "In the coming years, this will be more and more attractive to people who cannot easily get to campus for their degree." Read more.


IBEI offers a new Master's program in International Security
The first cohort started their studies at The Institut Barcelona d'Estudis Internacionals (IBEI) in September 2012. This advanced full-time program, taught in English, is tailored for a high level career in government, private industry or non-governmental international organizations, or academia. Read more.


Kofi Annan Visits Columbia SIPA
The
Columbia SIPA
community was abuzz on October 17, when former UN secretary-general Kofi Annan visited the school to speak about his book,
Interventions: A Life in War and Peace. Read more
Hopkins-Nanjing Center Celebrates 25 Years
With more than 2,100 alumni worldwide, the center is a postgraduate educational joint venture between Johns Hopkins and Nanjing universities, providing approximately 180 students from China, the United States and other countries the opportunity to live and study together. Robert S. Wang, deputy chief of mission at the U.S. Embassy in Beijing, remarked that the two university presidents, Muller and Kuang, confronted many challenges in 1986, when official relations between China and the United States did not even exist. "In this light, the birth of the Hopkins-Nanjing Center was nothing short of miraculous," he said. "Fast forward 25 years: Today our two economies are inextricably linked. There are some who may see China's rise as a threat to the United States and see us as competitors locked in a zero-sum game. But reality is much different, and the continued existence of the center is proof of that."
Fingerprints for Finance: Improving Micro Lending in Africa
Some called it "witchcraft." Others just watched in awe as their scanned fingerprints were used to pull up their records on a computer. Dr. Dean Yang (Ford School of Public Policy) contributed to a study involving 3,000 farmers who applied for micro loans. "If you can't figure out who a person is, you can't determine their past credit history," said Yang. Researchers found that fingerprinting led the high-risk borrowers to take out smaller loans when they knew the lender could easily identify them. Read more.


Professor Ester Fuchs and Team Develop New Voter-Education Website
The new Who's on the Ballot website developed at Columbia SIPA allowed residents to review election dates, confirm their own polling sites, and preview the complete roster of candidates, with links to official campaign pages. Read more


Carl Simon Receives 2012 Rackham Distinguished Faculty Award
Carl Simon, director of the Ford School's Science, Technology, and Public Policy Program, was recognized for his long-time commitment to research and teaching. His work focuses on mathematical models of natural dynamics and their application in economics, ecology, epidemiology, and other fields. Simon broke ground in the 1980s by analyzing HIV as an evolving system. Read more.