In this issue...

In Memoriam: Richard Descoings, President of Sciences Po (1996-2012)

With great sadness, APSIA remembers Mr. Decoings who died in New York on Tuesday April 3. He was 53 years old. As president, one of his primary goals was to make Sciences Po more international. Forty percent of the student body now comes from outside France. He also created six undergraduate campuses, each focusing on a different region of the world. Descoings overhauled the academic program, and worked to strengthen academic research. At home, he broadened the admissions system to recruit French students from disadvantaged areas, and provided a new financial aid system that now benefits one in four students.

"The death of Richard Descoings affects all members of the very large community of Sciences Po," said Jean-Claude Casanova, chairman of the board of the Fondation Nationale des Sciences Politiques. "It is unjust because it comes at a time when he was at the height of his talent…In order to pay him homage; it is the first duty of Sciences Po to continue his work with determination and generosity, as he would have done and as he would have wanted us to do."

For more information, visit the Sciences Po website or their Facebook memorial.


Woodrow Wilson School Professor Anne Case Named Interim Dean

APSIA congratulates Dr. Anne Case, who will succeed Dean Christina Paxson when she leaves to assume the Brown University Presidency.

Dr. Case earned her MPA from the Woodrow Wilson School (WWS) in 1983. She currently serves as the associate chair of Princeton's economics department (where she received her PhD), and director of the Research Program in Development Studies at WWS.

In The Daily Princetonian she said: "I'm a real, firm believer in the school. [The Wilson School is] in the period right now of curricular change, especially for the undergraduate program. I'm really looking forward to helping shepherd this process, improving on the work that was initiated under Dean Paxson; so it seemed like a time when it was important to step up and serve."

Dr. Case's position is temporary, and the school has formed a committee to choose a permanent successor for Dean Paxson.


Graduate Institute Brings Mayors Together for Conference on Cities and Global Governance

From April 12-13, city mayors from Africa, the Americas, Asia and Europe will gather in Geneva for a forum and series of workshops hosted by The Graduate Institute and Pierre Maudet, Mayor of Geneva. The forum will focus on the increasing importance of cities as innovators in managing global issues from climate change and growing inequalities, to migration, health, and safety. The two-day invitation only event will take place on the Graduate Institute's campus and includes representatives from many international organizations and the private sector.

There will also be a public conference and debate on "Cities and Global Governance" at 6:30pm on April 12. Pierre Maudet, Mayor of the City of Geneva, Peter Schatzer, Chief of Staff, International Organization for Migration (IOM), Rufus Yerxa, Deputy Director-General of the World Trade Organization (WTO) and Winston Griffin, Vice-President, Finance & Accounting, Global Operations, Procter & Gamble (P&G), will engage in a panel, moderated by Professor Elisabeth Prügl of the Graduate Institute, to debate the challenges international entities face when working at the city level.

Find out more about the public event "Cities and global governance".


LBJ School Launches "Reinventing Diplomacy" Program

In a recent op-ed, Dean Robert Hutchings of the LBJ School (University of Texas at Austin) proposes a reimagining of the way education approaches the diplomatic field.
"We need to rescue diplomacy from some bad habits that came out of America's Cold War experience… Through innovations in teaching, research, and public outreach, we aim to make the study of diplomacy more comprehensive, more modern and, by involving experts and policy makers from around the world, more global in outlook. Our aim is to prepare a whole new generation of Americans for the challenges and opportunities of a complex, interconnected world."

In collaboration with others schools, colleges, and centers at The University of Texas at Austin, The LBJ School has launched a new program on "Reinventing Diplomacy." "We propose to re-imagine and reinvent this field through sustained efforts to recruit, train and reward the brightest young minds to consider career paths that involve diplomatic tracks." The program will be built through three main components: a multi-disciplinary program in history, strategy, and statecraft; a global model of statecraft scholarship; and increased public engagement.

To read Dean Hutchings' op-ed in full, visit the APSIA website.


The Ford School Welcomes Allan C. Stam as New Director of the International Policy Center

The Ford School (University of Michigan) announced that Allan C. Stam will take over as director of the International Policy Center (IPC) on July 1st. Dr. Stam is already a professor of political science at the University of Michigan, and will move fifty percent of his appointment to the Ford School starting this fall. His research focuses on armed conflict between and within states. Dr. Alan Deardorff has been serving as interim IPC director this semester.


Book Chapter: Evaluating Spain's Cultural Action and Public Diplomacy Efforts
Jose Ochoa, director of Admissions & Programs for the MPP program at the Woodrow Wilson School (Princeton) published a Spanish-language chapter in El discreto encanto de la cultura: nuevas estrategias para la proyección exterior de la cultura. Un enfoque practico, edited by Elvira Marco (IESE) and Jaime Otero Roth (Elcano), and published by the Royal Elcano Institute and Ariel. In his chapter, Ochoa discusses Spain's unprecedented economic transformation over the past 30 years.

"Spanish multinationals have become global players with footprints in banking, renewable energy, hotel and service industries. The "Made in Spain" logo and more importantly, the Spanish language are gaining prominence in the worlds of culture, sports, and finance. Despite the increase in cultural and public diplomacy activities, Spain lacks a clear definition of the image it wants to project to the world."

Ochoa proposes a new research-focused framework, based on the British experience, designed to systematically assess the impact of Spain's public diplomacy programs. For further reading, see the Royal Elcano Institute and Amazon Spain.


USC Annenberg Students Return from India Trip

Seven second-year students in USC Annenberg's Master's in Public Diplomacy program recently traveled to India for a two week research trip. Students reported their findings as they traveled through New Delhi and Mumbai on the "India: Inside Out" blog. Public Diplomacy student Maya Babla, who helped organize the trip, said in a blog post "Over the course of two weeks, we met with Indian government and civil society leaders, explored the culture, and experienced the sights, sounds, and smells of two of India's largest cities. And along the way, we shared our conversations with people from around the world." The students' research focused on the role of India's public, private, nonprofit and media actors in creating the public diplomacy ecosystem in India.

The Master's in Public Diplomacy, offered in partnership with USC Annenberg and USC Dornsife's School of International Relations, emphasizes the role of non-state actors, global public opinion, international news and international communication in the public diplomacy process.


George Washington University Hosts The Clinton Global Initiative University

George Washington University recently hosted the Clinton Global Initiative University (CGI U), which convened more than 1,000 college students from all 50 states and 82 countries to help spark students' commitments into action. The event featured prominent speakers, including former President Bill Clinton, Chelsea Clinton, and former Secretary of State Madeleine K. Albright. More than 40 Elliott School students representing more than 30 different projects were chosen to attend based on their "commitment to action," a specific plan to address a world problem.

Projects included the Youth-led Development Through Theatre in Rural Haiti, Rwandan Maternal Health Education Program, and Banaa: The Sudan Educational Empowerment Network. In April 2008, the Clinton Global Initiative honored Banaa and Makwei Mabioor Deng, the organization's first scholarship recipient, at CGI U with an award of $4,000 to support the group's efforts to bring additional Sudanese students to American colleges and universities.


The Hertie School Offers New PhD in Governance

This fall The Hertie School will debut its new PhD in Governance. Directed by Professor Markus Jachtenfuchs, the three-year program offers rigorous academic training in research design; and familiarizes PhD candidates with cutting-edge theories, methods, and concepts in the field of governance.

The program is closely associated with the Hertie School's Research Clusters, and offers a stimulating academic environment for candidates who are interested in exploring modern governance in an interdisciplinary context. Scholarships are available; for more admissions information, visit the website.
Photo Reel: Around APSIA
Sciences Po students gather to remember recently deceased President Richard Descoings.
Usher Raymond IV, chairman and founder, Usher's New Look Foundation, and former President Bill Clinton, founding chairman, Clinton Global Initiative, at the opening plenary of the 2012 Clinton Global Initiative University at George Washington University.
(Photo: William Atkins)
Dr. Condoleezza Rice meets with students at the Korbel School (U of Denver)
Dean Robert Hutchings (LBJ School) with Former German Foreign Minister Joschka Fischer at "Reinventing Diplomacy' program launch event. (photo: Bob Daemmrich)
USC Annenberg Students visit Askhardham temple in Dheli, India
Renovations to the Graduate Institute (Geneva)'s Villa Barton are complete!
Dean Eric Schwartz and Humphrey School (U of Minnesota) students mingle at Dean's Happy Hour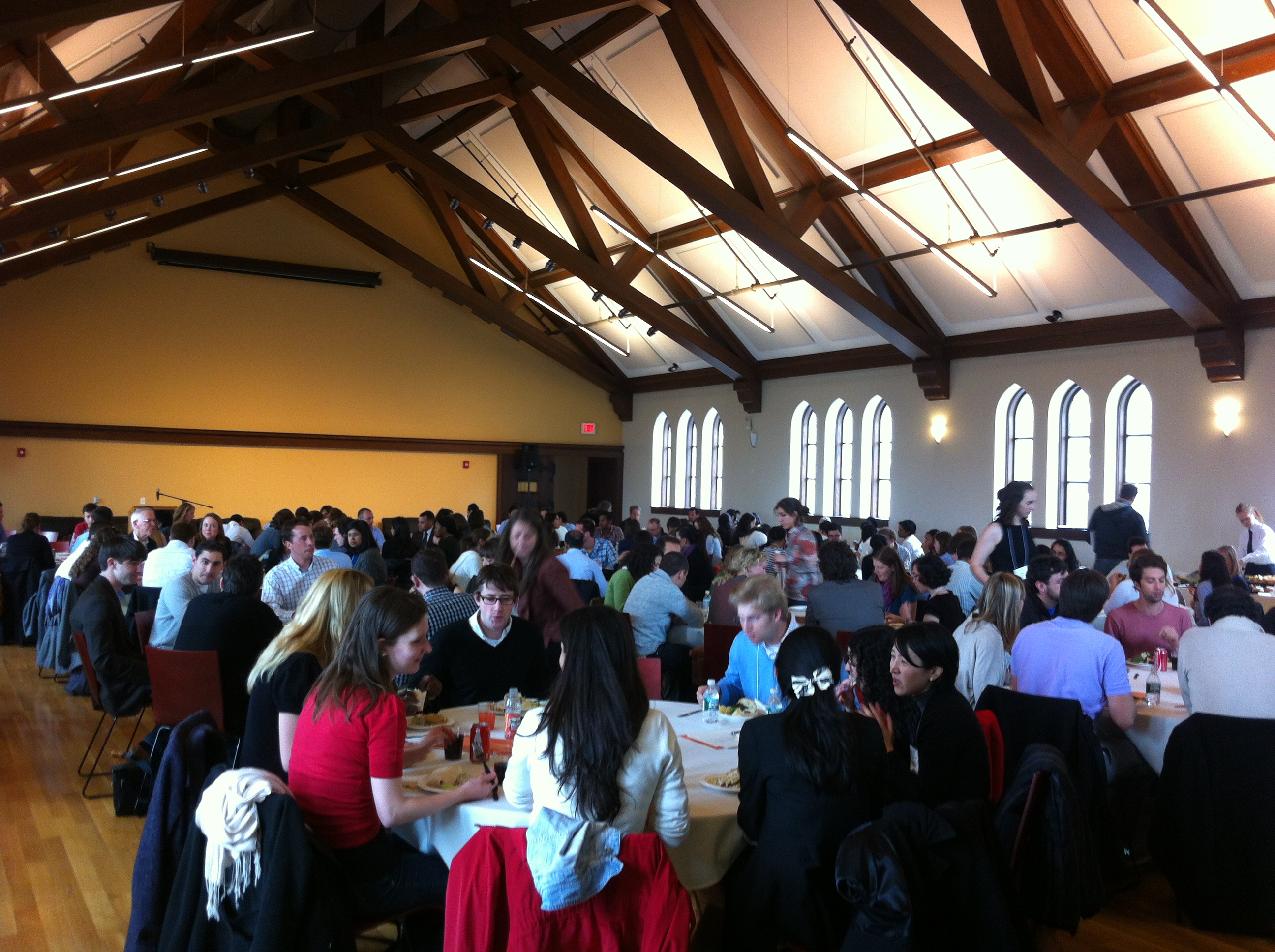 Admitted students enjoy lunch at The Fletcher Shchool (Tufts)'s Open House
School of International Service (American U) faculty, staff, & students pitch in to make a greener campus.