On this week's newsletter: what the critics are saying about the new Kate Atkinson and Sex and the Citadel, win Mary Beard's classical compendium, and Hatchet Job 2012 nominee Craig Brown makes another bid for the potted shrimps.
FICTION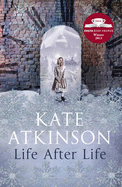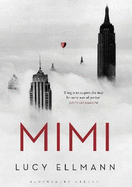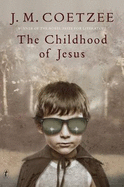 LIFE AFTER LIFE by Kate Atkinson
Counter-factual fiction
'Life After Life gives us a heroine whose fictional underpinning is permanently exposed, whose artificial status is never in doubt; and yet one who feels painfully, horribly real to us' Alex Clark, Guardian VS '...the book loses something when it shifts Ursula's concerns from the personal and familial to the global.' Hannah McGill, Scotland on Sunday
MIMI by Lucy Ellman
Menopause for thought
'Feels like Woody Allen reading Dr Seuss … A wildly hilarious, modern film noir in fiction form, it's the sort of novel you love or hate immediately. I loved every minute.' Viv Groskop, Telegraph VS 'What begins as a light-hearted romp around the borderline between romance and feminism becomes less convincing and more clunky the further it goes on.' Doug Johnstone, Independent on Sunday
THE CHILDHOOD OF JESUS by J.M. Coetzee
Divine comedy
'A fount of Coetzeean comedy in full flow' Anthony Cummins, Telegraph VS '...the reader is abandoned at the end of the book, still trying to determine whether Coetzee has written another great allegorical piece, or something too elusive to provide satisfaction.' Joy Lo Dico, Independent on Sunday
NON-FICTION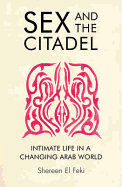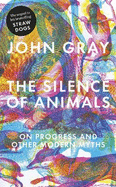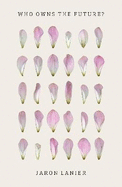 SEX AND THE CITADEL by Shereen El Feki
Shag like an Egyptian
'[A] sweeping, finely researched and fascinating book … Where this book excels is in locating the territory in which traditional morality collides with the encroaching modern world.' Janice Turner, Times VS '…she sidesteps the more basic fact that as long as the words of the Qur'an and its prophet are treated as infallible, and their exegesis by male clerics remains the ultimate authority in sexual affairs, there can be no proper individual sexual freedom.' Faramerz Dabhoiwala, Guardian
SILENCE OF ANIMALS by John Gray
Clutching at Straw Dogs
'He blends lyricism with wisdom, humour with admonition, nay-saying with affirmation, making in the process a marvellous statement of what it is to be both an animal and a human in the strange, terrifying and exquisite world into which we straw dogs find ourselves thrown.' John Banville, Guardian VS '…flawed and unsatisfactory… No one would deny that the 20th century, especially its first half from which most of his material is drawn, is full of catastrophes; but Gray ignores too much, both then and since, that offers grounds for hope.' Caspar Henderson, Sunday Telegraph
'…one of the triumphs of Lanier's intelligent and subtle book is its inspiring portrait of the kind of people that a democratic information economy would produce.' Laurence Scott, Guardian VS 'Lanier has spent so long on the hi-tech lecture circuit — convincing programmers that he's a great musician and musicians that he's a great programmer — that he seems to have lost much capacity for continuous thought.' David Bodanis, Literary Review
If you liked

PUBLIC ENEMIES

, the collected correspondence of Michel Houellebecq and Bernard Henry-Levy, then you will love

DISTANT INTIMACY

, a book of emails between Frederic 'Glittering Prizes' Raphael and Joseph Epstein, aka 'the American Frederic Raphael.' Here's what Craig Brown had to say about it, in yesterday's Mail on Sunday:

'The first thing to be said about their exchanges is how extraordinarily unpleasant they are, almost as though they were trying to make it into the Guinness Book Of Records under a section called Authors, Most Bilious. It is all a bit like watching a tennis match, but instead of the competitors bashing balls to and fro, they prefer to bash authors and artists more successful than themselves'.



Read the full review (recommended).