In this edition of The Omnivore Digest: reviews for John Le Carré's new novel and Granta's Best of Young British Novelists (along with what the critics made of their books), win the Women's Prize Shortlist, news of exciting technological developments Stateside — and over here: we need beta-testers for the new-look Omnivore website (see below for how to apply).
FICTION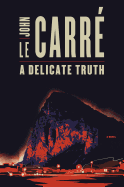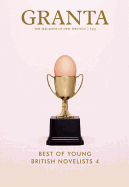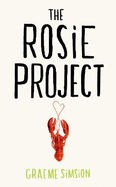 A DELICATE TRUTH by John Le Carr
é
'The best novel le Carré has written for some time' Allan Massie,
Scotsman
VS
'What prevents A Delicate Truth from achieving the dizzying heights of le ­Carré's best work is his seething contempt for his villains..' Stephen Amidon,
Sunday Times
BEST OF YOUNG BRITISH NOVELISTS ed. John Freeman
'A remarkable, characterful snapshot of the range and depth of British fiction today.' Robert Collins,
Sunday Times
VS
'[It] probably counts as a heinous act of party-pooping: but Best of Young British Novelists 4 doesn't, as a whole, inspire about the future of the British novel. It offers some exceptional writing, but mostly solid, old-fashioned storytelling or hit-and-miss, boil-in-the-bag postmodernism.' Theo Tait,
Guardian
THE ROSIE PROJECT by Graeme Simsion
'One of the most endearing, charming and fascinating literary characters I have met in a long time.' Sarah Vine,
Times
VS 'Tillman is essentially a one-note narrator, the novelty of whose voice inevitably wears off.' Trevor Lewis,
Sunday Times
NON-FICTION
MOM & ME & MOM by Maya Angelou
'A profoundly moving tale of separation and reunion, and an ultimately optimistic portrait of the maternal bond' Fiona Sturges,
Independent
VS '
Unfortunately, this is a slight, anecdotal and badly edited book that rehashes stories from previous memoirs …
I Know Why the Caged Bird Sings
was a ground-breaking triumph.
Mom & Me & Mom
does a good job of undermining it.' Bernadine Evaristo,
Observer
SILENCE: A CHRISTIAN HISTORY by Diarmaid MacCulloch
'Intellectually robust, and without the prevarications and self-qualifications that sometimes stymie academic prose. Indeed, MacCulloch is by turns precise, poetic and righteously indignant.' Stuart Kelly,
Guardian
VS
'The author's dislike for the official version can drive him to embrace contrarian theories with more certainty than the evidence warrants' The Economist
SMALL WARS, FAR AWAY PLACES by Michael Burleigh
'The relief of reading history that is not suffused with infantile Leftism, patrician liberalism or romantic patriotism is immense. Instead we get the raw truth, conveyed in scintillating language by a master of historical irony and of the grimly entertaining.' George Walden, Telegraph VS 'Burleigh's judgments are sometimes a tad crude. That is not because of ignorance … Rather, Burleigh seems to be instinctively truculent, the historian as partisan.' Piers Brendon, Sunday Times
OMNIVORE ROUNDUPS FOR GRANTA'S BEST OF YOUNG BRITISH NOVELISTS