Hello to all our new subscribers and welcome to the first Omnivore Digest of 2013. Scroll down for the Robbie Burns's poem generator, all the latest from Hatchet Job of the Year and a chance to win Alan Rusbridger's new book.
FICTION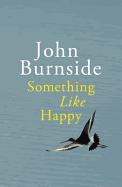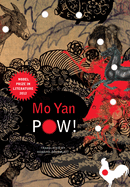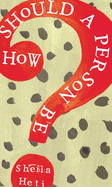 POW! by Mo Yan
Slaughterhouse rules
'For a writer who purportedly lacks ideological leanings, Mo writes in a surprisingly direct way.' Kyrs Lee, Financial Times VS 'Rather than exploring the darker undercurrents of society or the depths of the characters, he seems to make it his goal to stay on the surface.' Yiyun Lee, Guardian
HOW SHOULD A PERSON BE? by Sheila Heti
Grown-up Girls
'Just when you think Heti has been too cute, or one of her many exclamation marks too archly faux‑kitsch, she will come back with something arresting,' Scarlett Thomas, Guardian VS 'Her whole book feels faker than any fiction she's supposedly eschewing.' Robert Collins, Sunday Times
SOMETHING LIKE HAPPY by John Burnside
Prose poetry
'The flickering borders between the imagined and the real, and the metaphysical issues of existence, are themes familiar from Burnside's past novels and poems. In this collection, he proves himself equally masterly when it comes to writing short stories, capturing entire lives and landscapes in just a few thousand words of careful, nuanced prose..' Francesca Angelini, Sunday Times
NON-FICTION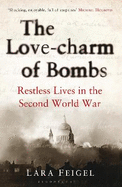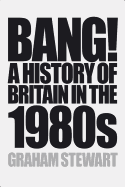 THE LOVE-CHARM OF BOMBS by Lara Feigel
Second World phwoar
'"…a bounding success as an account of wartime London and as a study of highly strung but tough characters under stress, and of the way that novelists transmute adultery into great art." Richard Davenport-Hines, Sunday Telegraph VS "Feigel starts out as if her subject is to be the Blitz, but in fact it occupies less than half her book, and the rest is an anticlimax. Her five writers go their separate ways, and we follow them through the 1950s, 1960s and 1970s, hopping distractingly from one life story to another. It reads like five characters in search of a subject" John Carey, Sunday Times
BANG: A HISTORY OF BRITAIN IN THE 1980s by Graham Stewart
New romantic
"Stewart has written an accomplished, politically minded history of a decade in which Britain was painfully reborn. He is generally sympathetic to Thatcher, although not a toady or an apologist." Dan Jones, Sunday Telegraph VS "...this densely detailed tome perhaps ought to carry a health warning: this is a Thatcherite's take on the decade … His focus is on the people who held power and the decisions they made, not on recreating what it was like for ordinary people to live through the period." Andy McSmith, The Independent
'"…a clever, endlessly inventive, passionate tour through the most down-and-out, ye

t still plausib

ly possible of Amercan cities." Douglas Kennedy, The Times VS "…his analysis is consistently weighed down by an outsider's love of symbol and a narrative journalist's love of the Meaningful Vignette. This means the book feels like a collection of articles, never quite cohering into a larger argument." Megan Abbott, New Statesman
Best of the rest:

AN ENGLISH AFFAIR

b
y

Richard Davenport-Hines,

S
HOOTING VICTO
RIA
by
Paul Thomas Murphy
Paperback picks:

Q

UIET

by Susan Cain,

WHAT MATTERS IN JANE AUSTEN

by John Mullan,

HEAVEN ON EARTH

by Sadakat Kadri,

IPHIGENIA IN FOREST HILLS

by Janet Malcolm
WIN PLAY IT AGAIN
You can't teach an old newspaper editor new tricks ... or can you? The Guardian's Alan Rusbridger set his heart on learning Chopin's notoriously difficult First Ballade (watch someone have a stab at it here). In his book,

Play it Again

, he details his struggles to perfect the piece in the midst of the WikiLeaks scandal.
Igor Torony-Lalic writes in the Telegraph: "Simply looked at as a repository of information on how to perform Chopin, the book is invaluable ... Much the most interesting aspect of the book ... is in the main intellectual investigation and defence of the amateur, from the twittering citizen journalist to the online-score-distributing musical enthusiast"
In-keeping with its author's passion for "open journalism", we're giving away three copies of Play it Again (thank you Jonathan Cape!) to newsletter subscribers who can answer the following: a) how old was Chopin when he died? and b) what had/have you achieved by that age? Email answers to

competitions@theomnivore.co.uk

by 8th February.