In this edition of The Omnivore Digest... Taiye Selasi's
ü
ber-hyped Ghana Must Go and David Goodhart's controversial book on immigration, Julian Barnes earns a stern rebuke from the Scotsman, murky goings-on at the world's biggest book retailer, and the Wodehouse Prize shortlist. Plus, one of the best competitions we've ever had: three lucky Digest readers can win a whole year of Literary Review.
FICTION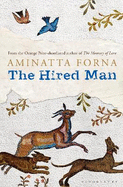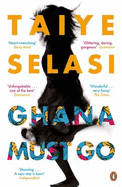 AMERICANAH by Chinamanda Ngozi Adichie
Coming to America
'In Adichie's able prose, social comedy mingles with cultural polemic under the umbrella of an exuberantly romantic love story' Sam Leith, Financial Times VS 'The bulk of the story is told from her perspective, and partly in her blog posts; and her relentlessly harsh judgment of those who surround her gives matters a distinctly sour tang.' Hannah McGill, Scotsman
THE HIRED MAN by Aminatta Forna
Holiday from hell
'Forna brilliantly portrays the atmosphere of festering tension in which perpetrators of the most grotesque acts of violence continue to live side by side.' Alfred Hickling, Guardian VS 'Forna seems to have lost faith in the reader's ability to discover the subtler meanings unaided. The Hired Man is less lyrical, giving explanation where none is necessary' Thea Lenarduzzi, Literary Review
GHANA MUST GO by Taiye Selasi
Afropolitans
'It stands up to the hype. Taiye Selasi writes with glittering poetic command, a sense of daring, and a deep emotional investment in the lives and transformations of her characters.' Siana Evans, Guardian VS 'Her inexperience shows in the stop-go narrative, nervous shifts of tense, erratic paragraphing and faux-lyrical sentences that outstay their welcome.' David Robson, Telegraph
NON-FICTION
LEVELS OF LIFE by Julian Barnes
A grief observed
'Barnes's high intelligence as a writer has never been in doubt, but it has not always been matched with profound emotive power. Here it is. Levels of Life is both a supremely crafted artefact and a desolating guidebook to the land of loss.' John Carey, Sunday Times VS 'Very affecting … Yet Barnes devotes a surprising amount of this short text to pernicketiness about other people … But then, as he says, among many other sharp observations, "we grieve in character".' David Sexon, Evening Standard
THE BRITISH DREAM by David Goodhart
Taboo or not taboo?
'…this is an intelligent and well-reasoned (for the most part) assault upon the delusions that held sway among Goodhart's fellow bien pensants and indeed had a certain hegemony, until recently, among all three main parties in parliament' Rod Liddle, Sunday Times VS 'The British Dream raises the question as to whether someone who believes in quite so much exclusion and compulsion is any kind of liberal.' David Edgar, Guardian
'Quite simply an extraordinary book … it's basically the perfect memoir: a riveting, authentic tale elegantly told.' Viv Groskop, Telegraph VS 'Not only does Brockes offer little insight into the country of her ancestors, beyond a clichéd distaste for white South Africans, but — unforgivable, this — she shows the journalistic courage of a gnat.' David Cohen, Evening Standard
BOLLINGER EVERYMAN WODEHOUSE SHORTLIST 2013