On this week's newsletter: what the critics are saying about the new novel from Tracy Chevalier and Fifty Shades of Feminism, win Edith Pearlman's short stories and find out what makes the Amish and Etonians go hot under their collars.
FICTION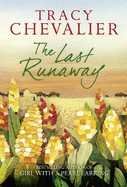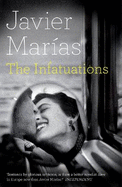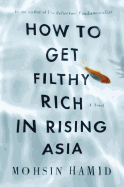 THE LAST RUNAWAY by Tracy Chevalier
Friends in need
'By coming at the evils of slavery from the female angle, Chevalier is both in tune with the zeitgeist, and more subtle than films such as Django Unchained or Lincoln.'
Amanda Craig, Independent VS
'...The important themes of the book – slavery and the resistance movement – are, in spite of some moving encounters, unfortunately far less developed than the Quakers and quilting angle.' Carol Birch, Guardian
THE INFATUATIONS by Javier Marias
Crime of passion
'This may be a literary and metaphysical fiction, but it's never boring. Marías plays with perception, memory and guilt like a toreador.' Robert McCrum, Observer VS 'I try the reader's patience on purpose,' Marías has said. He's not interested in narrative arcs or the suspension of disbelief...' Miranda France, Literary Review
HOW TO GET FILTHY RICH IN RISING ASIA by Mohsin Hamid
The reluctant capitalist
'Mr. Hamid reaffirms his place as one of his generation's most inventive and gifted writers.' Michiko Kakutani, New York Times VS 'An under-described, flavourless novel that strikes a condescending pose of empathy with the poor while only revealing Hamid's lack of interest in them.'

Nirpal Dhaliwal

, Independent
(Listen to it on
BBC Radio 4's Book at Bedtime
)
NON-FICTION
FIFTY SHADES OF SHADES OF FEMINISM ed. Lisa Appignanesi, Susie Orbach, Rachel Holmes
I am woman
'Sharp, intelligent and impressive … But boy, I wish they'd picked a better title' Rosamund Urwin, Evening Standard VS '…it is serious, sincere and so straight it makes one rather long to be tied to a bed and spanked' Lucy Kellaway, Financial Times
THE REAL IRON LADY by Gillian Shephard
Devil wears pearls
'Shephard has an enormously valuable personal perspective ... Like Thatcher she was a provincial Tory who went from grammar school to Oxford, but encountered condescension and even ridicule from a male-dominated establishment when she aspired to a political career.' Dominic Lawson, Sunday Times VS 'It is clumsily written, shoddily edited, and often embarrassingly reverential … the best way to read this book is as a marked critique of the David Cameron premiership.' Tristram Hunt, Guardian
'Yes, she's annoying … But her fundamental point is a good one. If women really want to have a meaningful stake in running the world, we need to stop making excuses and get on with it.' Sarah Vine, The Times VS '…her conclusions are often comically infantilising ... This is not a book about how women can become more equal: this is a book about how women can become more like Sheryl Sandberg.' Zoe Williams, Guardian
ORWELL PRIZE 2013
HATCHET JOB OF THE WEEK
Suzanne Moore in the Guardian on Frank Furedi's

Moral Crusades in an Age of Mistrust: the Jimmy Savile Scandal:
'The morality of using a scandal about the sexual abuse of children to épater le bourgeois and talk of a crisis of authority is fairly dubious. This book has little to tell us about Savile or the culture he thrived in, never mind the one we find ourselves in now. It's a Furedi fantasy, rehashed and overspun. As pure sociology it appears under-researched, with little evidence to support many of its grander claims. And there is something missing, as far as I could see – any empathy whatsoever with the powerless.'
Read the full review.