Warning: if you are offended by acerbic criticism, look away now. In this issue of the Omnivore Digest, a sublimely bad review of hunky Norwegian Karl Ove Knausgård's new book, and what the critics are saying about Lionel Shriver's latest novel. Also: is Martin Amis falling out of love with New York? Is Dan Stevens any good at fiction?
What was Keynes like in bed? Oh yes, and your chance to win VIP tickets to Hay.
FICTION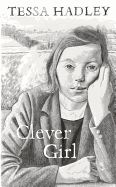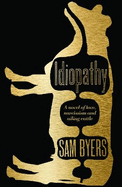 CLEVER GIRL by Tessa Hadley
'A remarkable novel by one of this country's finest, if most unassuming talents. ' James Kidd, Literary Review VS 'The first-person voice of Clever Girl lets in overwriting and cliché' Claire Lowdon, New Statesman
IDIOPATHY by Sam Byers
'Brimming with comic brio and nuanced psychological insight, Idiopathy signals the arrival of an exciting new talent.' David Annand, Telegraph VS 'Well-trodden disappointments dog the characters … realistic or not, it doesn't make for a particularly invigorating novel.' Simon Hammond, Literary Review
BIG BROTHER by Lionel Shriver
'She describes with zealous insight the self-deceptions, little lies, body dysmorphia, smell of ketosis and the plain disappointment people with eating disorders experience' Katie Law, Evening Standard VS ' Both characters ... struggle under the burden of the sort of misjudged detail which often unbalances Shriver's narratives.' Hanna
h McGill,
Scotland on Sunday
NON-FICTION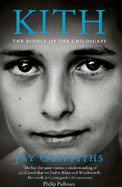 KITH: THE RIDDLE OF THE CHILDSCAPE by Jay Griffiths
'Passionate, wilful and supremely honest … Jay Griffiths is fervent, scintillating and uninhibited.' Joanna Kavenna, Literary Review VS '300 pages of sentimentality, irrelevance, naivety and breathtakingly self-indulgent, uncontrolled prose ... mesmerisingly, shockingly bad.' Jenni Russell, Sunday Times
1913: THE WORLD BEFORE THE GREAT WAR by Charles Emmerson
'A masterful, comprehensive portrait of the world at that last moment in its history when Europe was incontrovertibly 'the centre of the universe' and, within it, London 'the centre of the world'… immensely impressive' David Crane, Spectator
VS
'On the whole, 1913 is a disappointment. It lacks sparkle. It gives potted histories in the manner of Wikipedia and resembles a hasty travelogue, covering too much ground to permit exploration in depth.' Piers Brendon,
Independent
THE XX FACTOR: HOW WORKING WOMEN ARE CREATING A NEW SOCIETY by Alison Wolf
'Fascinating … an exhaustive, intelligent, thoughtful and at times provocative and idiosyncratic analysis of what it is to be an elite woman.' Lynda Gratton, Financial Times VS 'The XX Factor is a feast of data, but it's immensely hard to digest. I can't see too many exhausted "have-it-all" women managing to keep their eyes open late at night to digest this overly stodgy and dry fare.' Eleanor Mills, Sunday Times
The second part of Karl Ove Knausgaard's six volume autobiographical epic

My Struggle

has just been published in English. The books have become such a talking point in Norway that companies have felt forced to introduce 'Knausgaard-free days'. Adam Lively in the Sunday Times thinks a similar policy might be in order here:
"This novel really does represent what is, to put it bluntly, most flesh-crawlingly repellent in the puritan imagination: a self-lacerating moral exhibitionism that reduces the world to a mirror for the individual's precious "struggle".
And it's the kind of thing that not just Joyce would have hated: it's also precisely what turned Nietzsche against Christianity. But then the ideal reader of this novel is the kind of person who can feel depths of profundity stirring at the sight of the word "Nietzschean", while having not a clue what it might mean. And the same goes for the reviewers and publicists who have used the term "Proustian": anybody who thinks that what Proust was doing is even in the same universe as the histrionically attention-seeking Knausgaard has been reading a very strange translation of A La Recherche."