Hark the herald angels sing, in this newsletter we're giving away a GRAND'S WORTH of Proust audiobooks, courtesy of Naxos. Also: a hilarious virtual stocking-filler for only 77p (or free, whichever you prefer), news of the next Hatchet Job of the Year Award, and our Actually Quite Useful Christmas List.
FICTION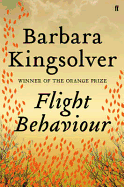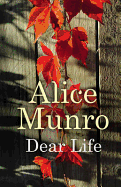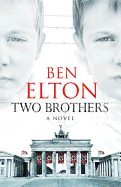 FLIGHT BEHAVIOUR by Barbara Kingsolver
'Kingsolver's remarkable body of work, here as elsewhere, links big scientific themes with fine subtleties of human behaviour' Rachel Hore, Independent on Sunday VS 'Kingsolver appears to be turning her back on serious literary aspirations. The writing is often turgid and peppered with mixed metaphors and sloppy similes.' Hector Tobar, Los Angeles Times.
DEAR LIFE by Alice Munro
'Only a woman of a certain age — Munro was born in 1931 — could have written a book as challenging and cheeky as this.' Christina Appleyard, Daily Mail VS 'Munro appears to have initiated a strict risk-assessment policy to minimise the danger of disturbing her readers. Her language remains plain, bland and universally accessible' Patricia Dunker, Literary Review.
TWO BROTHERS by Ben Elton
'Elton's prose is pacy; he can undeniably turn pages' Jenny Colgan, Guardian VS 'Moments of heartbreak have all feeling siphoned out of them because of his need to lecture us on Einstein or Kristallnacht or Palestine' Christopher Bray, Daily Express
NON-FICTION
ANTI-FRAGILE: HOW TO LIVE IN A WORLD WE DON'T UNDERSTAND by Nassim Nicholas Tassib
'Brilliant … This is a lovely book to read; there's an idea on pretty much every page.' William Leith, Spectator VS 'a big, baggy, sprawling mess … solipsistic and ultimately dispiriting … Reading this book is the intellectual equivalent of having to sit patiently while someone shows you their holiday snaps.' David Runciman, Guardian
BAN THIS FILTH: LETTERS FROM THE MARY WHITEHOUSE ARCHIVE by Ben Thompson


'[A] hilarious book ... richly enjoyable ... Reading this book during the fallout from the Jimmy Savile scandal, I wondered if she was quite as cranky as she looked.' Dominic Sandbrook, Sunday Times VS 'It's all here, rather too much of it, in fact … A bit more background would perhaps have been useful … Thompson has lots of larky fun … Mostly, though, he just mocks' Nick Curtis, Evening Standard
THE ODD COUPLE: THE CURIOUS FRIENDSHIP BETWEEN KINGSLEY AMIS AND PHILIP LARKIN by Richard Bradford
'Lively, readable and often scandalous … Many of their letters about girls were fantasy, especially about young girls. Pubescent, but only just, was their agreed ideal: the 12-16 age group. Nowadays such feelings are classed as paedophilia, although perhaps we ought to revive the neglected word ephebophilia (love of youth) here. It's tricky territory in today's Salem, 1692-type atmosphere, admittedly. Perhaps both writers should be put on some post-mortem Jimmy Savile register, along with Elvis, Edgar Allan Poe, Romeo and quite a few others.' Christopher Hart, Sunday Times
Best of the rest:

OUTSIDER II

by Brian Sewell,

RAFFLES AND THE GOLDEN OPPORTUNITY

by Victoria Glendinning,

RUNNING MY LIFE

by Sebastian Coe
,
YOU AREN'T WHAT YOU EAT

by Steven Poole
Paperback picks:

MEDICAL MUSES

by Asti Hustvedt,

STRANGER MAGIC
by Marina Warner,

MASTERS OF THE POST

by Duncan Campbell-Smith
THE OMNIVORE'S ACTUALLY QUITE USEFUL CHRISTMAS LIST
There are only 16 Amazon-shopping days till Christmas, and the broadsheet bookpages have embarked on their annual round of yuletide log-rolling. If you're still stuck for what to buy your nearest and dearest, and after a more reliable guide than Owen Jones or Robert McCrum, we present The Omnivore's Actually Quite Useful (and horribly sexist and ageist) Christmas List.