Hello friends! Greetings from Friendly Fire Recordings in San Francisco. We have some news to share with you!
VIOLENS/ERIKA SPRING SPLIT 7" OUT JULY 19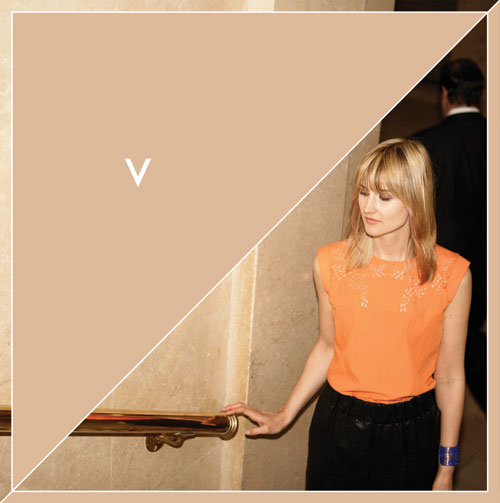 We first cut our teeth in the music business putting out 7" vinyl way back in the day, and we'd been feeling the urge to start doing so again, so when Jorge Elbrecht of the NYC band Violens suggested that we put out a split 7" with him and Erika Spring from the beloved all-girl-twee-pop trio Au Revoir Simone, we immediately said yes. Violens and Erika Spring hail from different ends of the musical spectrum, but they go together like sugar and spice, and we're excited to announce that on July 19 Friendly Fire is putting out their joint release, featuring the track "It Couldn't Be Perceived" from Violens and "6 More Weeks" from Erika Spring - her first release as a solo artist, and one that, while darker and moodier than her work with Au Revoir Simone, is nonetheless sure to please fans of that group.

The Violens/Erika Spring spring 7" is available for preorder on the Friendly Fire webstore here or on Insound (with corresponding mp3 download) here.

Violens' latest addition to their stellar single series is "Every Melting Degree" (with bonus track "Only Gonna Break Your Heart" written and recorded with Caroline Polachek from Chairlift) and it's available to preview and purchase here.
THE CONCRETES DEBUT NEW VIDEO, LAUNCH CONTEST TO WIN FREE DIGITAL CAMERA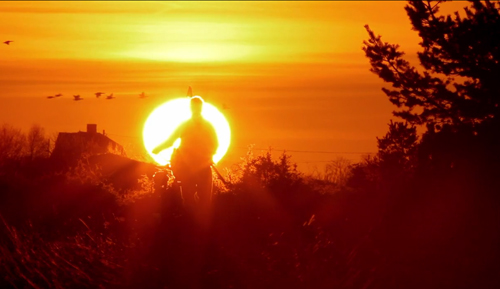 Swedish indie pop band legends the Concretes just finished a video for the song "My Ways", directed by the very talented Mats Udd, and without giving away the ending of the video, we will simply say that you will never see roadkill in quite the same way again. Check the video out here.

We've also teamed up with the Concretes to make a little contest! Summer is upon us, and given the title of the Concretes' new album "WYWH" - which could quite conceivably stand for "Wish You Were Here" - the band decided to do something postcard-themed. Go to wywh.co and upload your summer snapshots - the best picture, as decided by the band, will win a Panasonic Lumix TZ10 digital camera as well as a few other Concretes goodies!

"WYWH" is available via the Friendly Fire webstore here or via iTunes here.
FINLAND'S REGINA ANNOUNCES NEW ALBUM, RELEASES NEW TRACK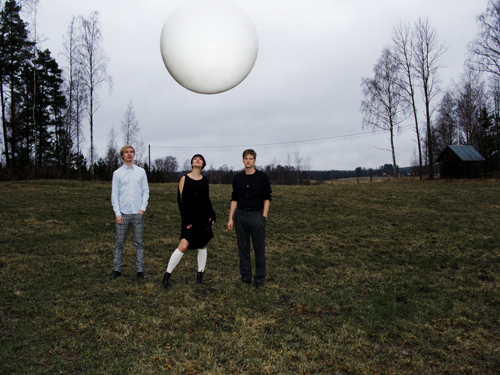 The Finnish band Regina, who sing entirely in their native language, have just announced the September 6 release of their new album "Soita Mulle" ["Call Me"], which finds the band moving away from the synth-driven sounds of their previous record "Puutarhatrilogia" and into a gorgeously hazy 4AD-inspired sound. Their newest single, "Haluan Sinut" ["I Want You"], was the official anthem of Helsinki Pride Week, and it's gorgeous.

Check "Haluan Sinut" out here.

And give a listen to Regina's other new single, the Pitchfork-approved "Jos et Sä Soita" ["If You Don't Call Me"] here.

More information on the new Regina album soon.
DELAY TREES PREMIERE NEW VIDEO, MP3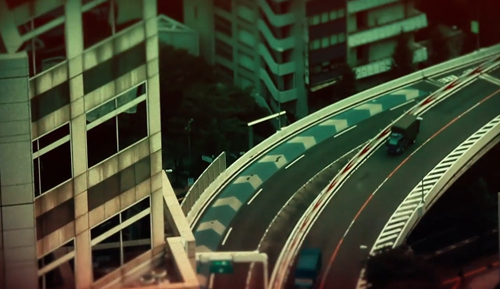 Our other Finnish band (let it never be said that Friendly Fire is an exclusively America-centric label!), Delay Trees, recently premiered a new video and mp3 that showcase their expansive, larger-than-life shoegaze sound with tremendous aplomb.

Check out the video for "Cassette 2012" here.

And give a listen to the epic track "Tarantula / Holding On" here.

It's also worth taking a look at Delay Trees' video for "About Brothers" as well, if you haven't already...it's one of our favorite videos we've seen all year, and deeply touching. Check it out here.

Delay Trees' self-titled debut album is now on iTunes, eMusic, Amazon, and many other fine digital stores.
THE WHITSUNDAYS PREMIERE NEW VIDEO FOR "YOU FELL FOR IT"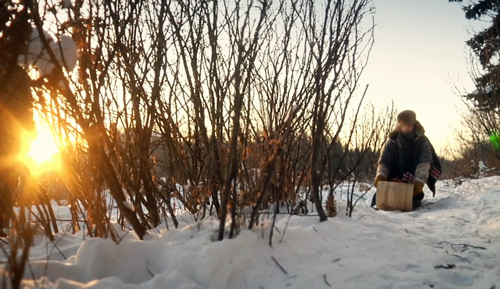 There's something about Friendly Fire bands and cold weather! Leftfield garage rockers the Whitsundays hail from Edmonton and certainly feel most at home in the cold, as is clear from their new video for "You Fell For It", which features singer Paul Arnusch zipping around town on a toboggan. It's a gorgeous, fuzzed-out pop song with a great video to match...check it out here.

The Whitsundays' sophomore album "Saul" is available on the Friendly Fire webstore here or digitally via iTunes here.
THE PHENOMENAL HANDCLAP BAND TOURING WITH BRYAN FERRY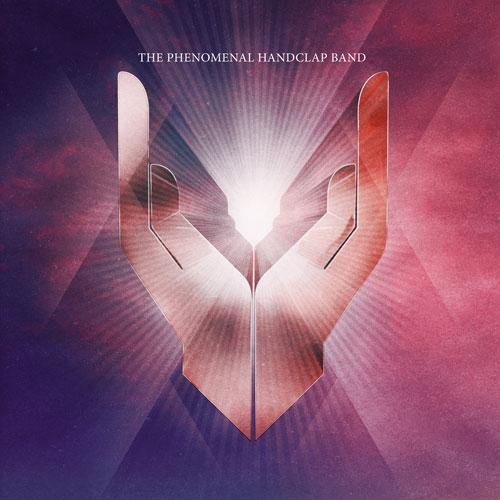 Yes, you read that correctly! Psychedelic space-disco pioneers the Phenomenal Handclap Band will be opening for the one and only Bryan Ferry, of Roxy Music fame, on a country-wide tour later this year.

09/29 Miami Beach, FL @ Fillmore Miami Beach at Jackie Gleason Theatre
10/03 North Bethesda, MD @ Strathmore Music Theatre
10/04 Montclair, NJ @ Wellmont Theatre
10/06 New York, NY @ Beacon Theatre
10/10 Cleveland, OH @ State Theatre
10/11 Chicago, IL @ Civic Opera House
10/14 Oakland, CA @ Fox Theater
10/15 Los Angeles, CA @ Greek Theatre

The Phenomenal Handclap Band's debut album can be ordered on the Friendly Fire webstore here or via iTunes here.
BIG FRIENDLY FIRE SALE ON AMAZON

The only thing better than supporting independent artists and labels by buying music is buying music on sale! And you can do just that for the entire month of July. Amazon is discounting titles - both digitally and physically - from Acrylics, Asobi Seksu, Faunts, The Phenomenal Handclap Band, and Violens, for the entire month. Now's the time to ring in the summer with some good new music, yes?
Thanks, as always, for supporting independent music!