invites you to a panel event:
"Christians in the Holy Land"
_____________________________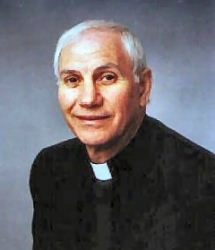 Rev. Dr. Naim Ateek
Co-founder
Sabeel Ecumenical Liberation Theology Center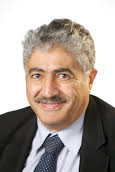 Jonathan Kuttab
Co-founder, Mandela Institute for Palestinian Prisoners
_____________________________
In the endless stream of coverage on the Israel/Palestine conflict, Palestinian Christians receive scant attention. This is surprising in light of the overall concern for Christians in the Middle East in American society and politics. This panel features prominent Palestinian Christian leaders who will discuss the condition of those descendants of the original followers of Christ who remain in the holy land.
_____________________________
Friday, September 25, 2015
9:00 am - 10:30 am
Copley Formal Lounge
---
Rev. Dr. Naim Ateek is an Anglican priest who served as Canon of St. George's Cathedral and pastor of its Palestinian congregation in Jerusalem. He is the co-founder and retired director of Sabeel Ecumenical Liberation Theology Center Jerusalem. He is the author of Justice and only Justice: A Palestinian theology of Liberation; and A Palestinian Christian Cry for Reconciliation.
Jonathan Kuttab grew up in Bethlehem and Jerusalem. Kuttab is a graduate of Messiah College, Pennsylvania, and UVA Law School. He is a member of the Bar Associations in Palestine, Israel and New York. Active in human rights, he co- founded Al Haq, the first Palestinian human rights organization, the Mandela Institute for Palestinian Prisoners, the Palestinian Center for the Study of Nonviolence in Jerusalem, and other Palestinian and international groups. He is chairman of the Board of Bethlehem Bible College, and of Holy Land Trust, and is very involved in peace and reconciliation activities.
---

Seating is limited

Light refreshments provided

Please RSVP here

For directions and more information, please visit:
http://acmcu.georgetown.edu/about/contact/