Team Bertog Wins Gold!
We are grateful to receive a 2022 Excellence in Landscape Design Gold Award earlier this month from the Illinois Landscape Contractors Association. The award is for "Lake House Retreat" - an expansive, total landscape design and installation that we recently completed in Lake Geneva, Wisconsin.

The award is "presented in recognition of outstanding achievement in improving our environment," ILCA states. From left to right are Team Bertog members Cheryl Mart, Susan Ryba, Todd Fisher, Bob Bertog, Tracy Bertog and Stephen Carlin. Robert Milani, senior landscape architect, designed the project, which is featured in the photo at the top of this newsletter. (Photo by Scott Shigley Photography)

Bob Brings You the Weather
If you live in the Midwest, you can count on uncertain winter weather. If you are one of our commercial clients, you can also count on Bob Bertog to bring you the forecast and send it to your email.

With his team of weather experts and meteorologists, Bob sums up the snow forecast in advance of inclement weather, so commercial clients will know what to expect on their way to work - and when they arrive. Bertog's fleet of snow specialists clear and plow clients' walkways, parking lots and even a sports field or two to help keep everyone safe, healthy and happy. Want Bob's forecasts? Send a note with your name, commercial business and email address to CustomerService@BertogLandscape.com. If you or someone know may be interested in working with our snow fleet this winter, send an email to BertogSnowAdmin@BertogLandscape.com.
Recruiting for Team Bertog
Bob Bertog and Stephen Carlin are all smiles after a productive day managing our information table at the recent Illinois Landscape Contractors Association job fair. We are hiring! If you are interested in learning more about career opportunities with Bertog Landscape Co., visit our website and send an email to Career@BertogLandscape.com.


Love Your Lawn?
We do, too! We are introducing a new TURF CARE PLUS program that works in tandem with your existing Turf Health Care Program. TURF CARE PLUS addresses ongoing issues with turf diseases, turf pests and stressed turf due to drought and compacted soils. The TURF CARE PLUS program includes Greens Guard, an organic product that transforms the growing environment of the turf to protect it from certain kinds of fungi; Aqueduct, which is a granular turf wetting agent that provides rapid recovery to stressed turf; and Talstar, an insecticide that suppresses the population of damaging insects like chinch bugs. We are excited to bring TURF CARE PLUS to you. For more information, call the office at 847-279-0028 or send an email to CustomerService@BertogLandscape.com.
Water! Lights! Action!
While you are dreaming about expanding or enhancing your landscape in 2022, now is also the right time to schedule spring installs for services such as inground irrigation, creative lighting and seasonal containers. These services play an important supportive role in the outdoor living space, benefitting the health, beauty and security of your home and landscape. We know you have questions about installation, timing and costs. Send an email to CustomerService@BertogLandscape.com and we will be in touch to address your questions and help bring your outdoor visions to life.
Galvin McQuellon Earns Scholarship
We would like you to meet Galvin McQuellon, a student at the University of Illinois - Urbana Champaign. Galvin is the recipient of a $2,500 scholarship, presented by the Illinois Landscape Contactors Association and supported by Bertog Landscape Co.

An inspiring young professional, Galvin received The Corey D'Ancona Scholarship during last month's ILCA awards banquet. We are honored to support the next generation of landscape and horticulture professionals!
Prune hardy evergreens and overgrown deciduous hedges.

Watch your garden beds for early-blooming crocus. Spring arrives March 20.

You may also see March-blooming perennials like snowdrops, Christmas and Lenten roses, and winter aconite.

Towards the end of the month, direct-seed cool season root vegetables and some leafy greens. These include beets, carrots, radishes and spinach, chard and kale.

Start tender herbs indoors and grow what your family likes. Our favorites: basil, dill, parsley and chives.

Our Midwest frost-free date is May 15. Other than some cool-season vegetables, wait until after then to plant almost all annuals and perennials.
White oak (Quercus alba) is Tracy Bertog's plant selection for March. This fascinating oak became the official state tree of Illinois in 1973 - the result of a poll of 900,000 schoolchildren. If you are looking to add white oak to your landscape, make sure you have plenty of space. Although it is a slow-growing tree, this long-lived species towers between 80 and 100 feet tall and has a trunk diameter that can exceed four feet. Leaves can be as large as 5 inches long and 3 inches wide and turn red to reddish-purple in autumn. Children especially enjoy the oak's 3/4-inch long acorns with their cute little caps - and so do birds and other wildlife who depend on the fruits for nutrition. This is sure to be a shady, prized oak in any mature landscape.
Paying Your Bill is Now Easier
No more mailing, fussing with envelopes and looking for stamps. Bertog is now accepting bill payments online. Send your payment directly from your bank to ours, by ACH. Click this hyperlink to access our bill payment page. Once you fill out your banking details, click the "Submit Payment" button and watch your email for confirmation. It is that easy! If you have questions about this new way to pay, call us at 847-279-0028.
Bertog ACH link for payments.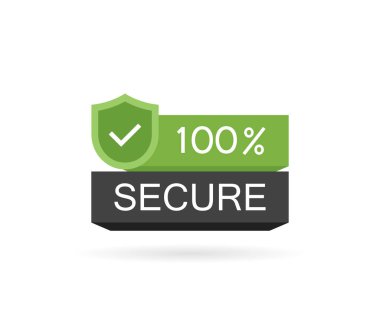 From the President's Desk
Welcome to March Madness!
To some it means placing all their hopes and dreams in the hands of college athletes and getting the NCAA hoop brackets in line for the office pool. But for Bertog, it is a busy month of preparation gearing up for the transition from winter to spring. The burden falls on contract renewals, routing, scheduling, hiring, training, equipment preparation, wax on, wax off, etc. That is why we call it March Madness!
The smell of spring is in the air. The late season snowstorms become a nuisance. Daylight hours continue to grow longer. Your landscape starts to come to life. Buds begin to swell in anticipation of the flush of spring colors. Crocus bulbs pop and start to flower. The internal yearning builds for getting outside and entertaining in your "outdoor living space."
We are here to help bring your vision of your outdoor living spaces to life. So, this year whether March comes in like a lion or a lamb, we are looking forward to spring and another start of a successful season.
Regards,
Bob Bertog
"Springtime is the land awakening. The March winds are the morning yawn."
- Lewis Grizzard