EMMA PLUNKETT ART
MAY NEWSLETTER
Contemporary Fine Art, Video & Design
Hearts & Flowers
Dear Art Lover

When I was at school I used to draw hearts and flowers all the time, on peoples rough books and especially on my old fashioned wooden desk. The teachers would wait until I had completed the whole desk before getting me to sand it off at the end of term. My mum said they wondered what I'd be doing when I grew up? Apparently, it's still the same!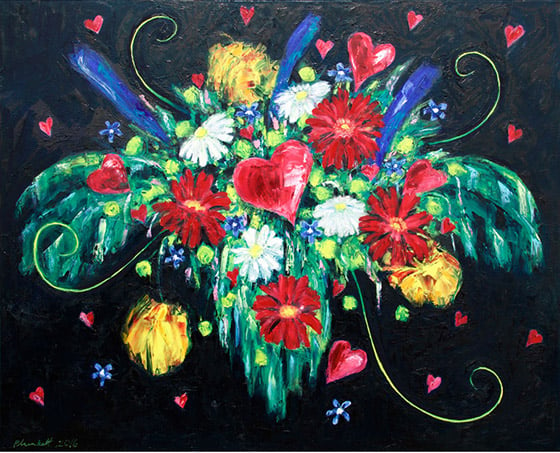 Bouquet of Love
I painted this piece just to relax. I was inspired by the fresh approach to art fellow artist Eva Joensen has. She just gets on with painting her love hearts and is not afraid to boldly bring love and light into peoples lives with her art.
Conclusion
I think I'm going to have to do a bit more of this, being spontaneous and light hearted, instead of sweating about what content is worthy of my time and materials.